---
Porsche fans can catch a rare glimpse of the vintage Porsches that will be on display at Porsche Centre Singapore at 23 Leng Kee Road from 15 to 20 September 2011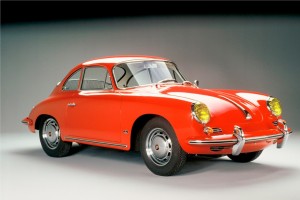 Porsche fans and fans of vintage cars in Singapore will soon be treated to a rare sight of two vintage Porsches, the Porsche 356 Speedster from 1956 and the Porsche 356 Coupe from 1963, cruising along Singapore roads.
The 356 Speedster and the 356 Coupe, specially flown in from the Porsche Museum in Stuttgart, Germany, will first be displayed at the Porsche City Centre Showroom at 23 Leng Kee Road from today till 20 September 2011. Following that, the two cars will take part in the Porsche Parade Southeast Asia 2011, a 1,100 kilometer drive from Singapore to Malaysia and back, joining more than 100 modern-day Porsches. This long journey is a testament of the remarkable engineering and excellent built quality of the half-century old 356 Speedster and 356 Coupe.
For the Singapore leg of the drive, both the 356 Speedster and 356 Coupe, accompanied by the more than 100 Porsches, will be driven along prominent Singapore landmarks. The fleet of 100 Porsches, will also be driving by Leng Kee Road to visit the Porsche Centre Singapore.
The Porsche 356 Speedster
The car that the recent limited edition 911 Speedster is based on, the Porsche 356 Speedster was a popular made-to-order export in the 1950s. American importer Max Hoffman wanted to offer a Porsche costing less than 3,000 dollars to the U.S. market. The 356 Speedster met that target, albeit with pared-down features. The lightweight car was well received in the United States, used extensively in racing, and quickly made its mark in the motorsport community
.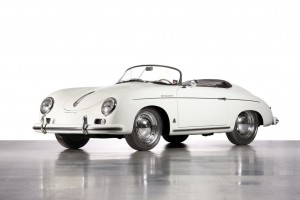 The Porsche 356 Coupe
Introduced in 1963, the new Porsche model 356 Coupe showed marked changes from its predecessors. Higher placed headlights have led to different fender contours. Two oval air inlets in the front skirt have been installed to improve cooling for the new light-metal drum brakes. The Porsche insignia now appears on the 356 Coupe's wider trunk-lid handles and well as the wheel caps.