Autoshield goes into the solar film business in order to give its customers protection from Singapore's harsh sunlight.
Autoshield knows more than a thing or two about protecting your car.
Having been in the
auto insurance business
since 2013, it has now decided to go the extra step with its new solar film business in order to give its customers protection not just from unforeseen circumstances, but also from Singapore's harsh sunlight.
Why solar film?
After having received great feedback on the quality of its customer service from its insurance operations, Autoshield decided to branch out into the solar film sector as a means of offering its customers more services while retaining the same excellent customer and aftersales support its customers have come to expect from the firm.
By offering solar films, Autoshield was able to diversify its offerings while still providing a business that was clean and relatively easy to cater to a variety of different car owners.
A thriving operation
But this new operation isn't just treated as a side gig. The new branch takes its lessons learnt from its years of experience in the insurance sector, offering its customers the utmost in quality and workmanship, at an affordable price.
The new operation has grown to become able to tint up to 300 cars a month, and this means that it is able to order the film in bulk, allowing it to specially order the solar films it uses from the factory and thus specifically cater the film's content for the best protection from the high temperatures and ultraviolet emissions we get here in Singapore.
A quality offering
The firm is also relentless in its pursuit of quality materials. The solvents and glue used to apply the solar films for example, are all high-quality items and pH-neutral to protect your car's interior. Meanwhile, the applicators used are also specially ordered from the U.S.A, in order to ensure a clean and even application of the film onto your car's windows.
And when it comes to the quality of the films, Business Owner Nicholas informed us that he even goes so far as to apply new samples from manufacturers across South East Asia onto his own cars in order to test for himself which manufacturing plants and film compositions are not only effective, but also able to resist degradation from the sun and heat.
And for those worried about the quality of workmanship, while Autoshield may be new when it comes to solar films, its staff certainly aren't, with all possessing a minimum of five years of experience with solar films. And if that is not enough to convince you, its 
Facebook page
is also full of positive reviews, so you know they already have a dedicated customer base that has been treated right!
Protection at any budget
If you think all this emphasis on quality must translate into steep prices, fret not. Autoshield currently offers different grades of films, with each delivering varying levels of thermal and ultraviolet rejection.
Its films and their installation offered at competitive prices when compared against leading mainstream brands. Prices for the starting grade of solar film begin from $250 for all windows and windshields of a sedan, while its top-tier films are offered at $650.
Additionally, customers at Autoshield will also get the additional option of ordering their solar films ala carte, so for example, if you only need the best ultraviolet protection for your front windows, and are content with a typical grade film for the rear, Autoshield can still arrange to have your car protected accordingly, for a reduced price of course.
There is even a handy sample in store which allows customers to try first-hand the effectiveness of each film being offered, so you will know exactly what you are getting before you even part with a single dollar.
Looking for the best in protection for your car and your loved ones from the sun's harmful rays?
Look no further than Autoshield Solar Film. Call 8788 1688 or 8788 1388 for further enquiries, or fill in the form
here
in order to schedule a date to have a film applied on your vehicle.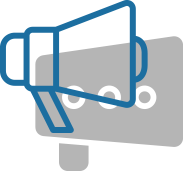 Up to 99% heat & UV rejection deal at $599 (all car sizes)
Book an appointment via WhatsApp for your car now!
Address
:
68 Yio Chu Kang Road S(545569) (map)
Opening Hours
:
10am - 7pm (Mon - Sun) Closed on PHs
Phone
:
87881688 / 87881388