---
With premium, customisable and high-quality leather, Auto Image Pte Ltd delivers premium upholstery solutions that makes your every journey better.
When we think of important upgrades for a car, many people may gravitate to mechanical or cosmetic changes. And sure, these upgrades can have direct impact on your car's performance. 
But, what about your seats? After all, no matter how you modify your car, ultimately, you and your passengers will still be sitting on the seats (unless you choose to install something deeply impractical like racing bucket seats). And of course, all seats have to be upholstered. 
So, the right upholstering can have a drastic impact on your overall comfort for every journey. Auto Image Pte Ltd provides premium upholstery solutions that will elevate the level of quality, luxury and comfort within your car. 
Undisputed leather supply and in-house quality control
Quality begins with the source of materials. With materials imported directly from one of the largest tanneries in Italy, you can be assured of the consistency and quality of the leather. 
The important of high-quality leather is undisputable. Beyond just aesthetic beauty and consistency, high-quality leather is also durable, comfortable, UV resistant and easy to maintain. 
Beyond just simply importing high-quality materials, the highly skilled craftsmen and tailors at Auto Image manufacture all seat covers locally for better in-house quality control. With ample experience and skill mastery, these craftsmen are able to provide the best sewn leather upholstery to customers. 
With design, technical and logistical support, as well as manufacturing and installation all done in-house, this guarantees a high level of consistency across the entire process. It also allows for stringent quality control throughout, thus allowing Auto Image to deliver the best possible product to its customers.  

Unique design and customisation

As specialists in the leather upholstery industry, the team at Auto Image will recommend suitable leather material and design for your vehicle, ensuring a professional makeover for your car. 
With seat covers crafted in-house, this opens up plenty of options when it comes to design and customisation. With highly skilled craftsmen with over 15 years of experience in the industry, Auto Image is equipped to do all manner of custom designs to suit your specific needs. 
Whether its specific colour combinations, specific leather types, distinctive stitching work, logo embossing and even custom designs, you can dream up your perfect design unique to your car. 
On top of seat upholstery, Auto Image also offers vehicle interior upholstery on door panels, steering wheels, gearshift knobs, dashboard and consoles. The company also caters to non-leather work including roof lining and carpet issues, with work done with the same impeccable level of workmanship. 
Finding out more

With over 110 positive customer reviews, as well as being recognised as an sgCarMart Star Merchant in the category of leather upholstery for eight consecutive years, Auto Image has established a stellar reputation for providing quality products, professional services, coupled with excellent customer service. 
Auto Image Pte Ltd is located at 52 Ubi Avenue 3 #04-33 Frontier Singapore (408867). It is open from 09:00am to 06:00pm from Monday to Friday, and 9:00am to 1:00pm on Saturday. You can contact Auto Image at 9685 3909 / 6241 7818, or click 
here
 to find out more.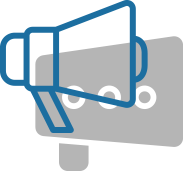 Customised full seat upholstery available from $600.
Get a quote via WhatsApp for your car now!
Address
:
52 Ubi Avenue 3 #04-33 Frontier S(408867) (map)
Opening Hours
:
9am - 6pm (Mon - Fri) 9am - 1pm (Sat) Closed on Sun and PH
Phone
:
96853909 / 62417818