---
The D'BUNK'D team offers a particularly fresh take on the world of detailing - there's no fancy talk of brands and products here; the focus is all on results.
With a burning passion for car detailing, three guys started a service out of their backyard. Chasing after a sense of accomplishment and pride in a well-detailed car, they worked hard to hone their skills, upgrade their equipment and built up their unique processes over time.
Considering the number of players in the car detailing industry, it isn't easy to build a trusted and successful brand. It is clear the team at
D'BUNK'D
have been doing things right, and after a chat with them, it was easy to see why customers entrust their prized car to the team.
Debunking the myths surrounding detailing and grooming
The prevalence of incorrect information surrounding detailing has resulted in customers' unrealistic expectations of car coatings. Some have lost all trust in coating products, but that shouldn't be the case.
With a strong passion for detailing, the team at D'BUNK'D now have a studio to call their own, and they are still very much committed to debunking and demystifying car detailing.
The team does not believe in hard-selling expensive products and packages to customers. Instead, they believe in educating them on what to expect from a coating, and how they should maintain their cars to retain the protective layer and shine.
With this in mind, the team will recommend detailing treatments for their car based on the paint's condition, the customer's needs and usage, along with habits such as how often they send their car for grooming sessions.
By educating customers on the intricacies of detailing, D'BUNK'D is not only able to manage expectations to a realistic level but also allows customers to enjoy the flawless shine of their car for the optimal period of time.
Result-driven - using the best detailing products to achieve the desired result
Many detailers have a go-to brand of products, be it for economies of scale or convenience. But D'BUNK'D does things somewhat differently - it adopts a solely result-oriented approach to detailing.
Throughout the years of operation, the team has been open to different brands and ranges of detailing products, from all kinds of compounds, buffing pads, to coatings, waxes and sealants.
Fuelled by the desire to achieve an even better finish, the team often orders new and highly recommended detailing products. They will then meticulously test these products to determine if it is as good as claimed before deciding to put them to use on customers' cars.
The perpetual research allows D'BUNK'D to offer its customers some of the best-performing products in the market. So, don't be surprised if you see a range of different brand products being used on your car here!
Passionate, and detail-oriented service ensures shiny cars and satisfied customers
Over here, you won't find coating services with simplified processes that are out to grab your attention with lower prices. D'BUNK'D believes in detailing every car properly; hence the team will work on your vehicle, correcting the paint through multiple steps and stages, to achieve the best possible finish before the coating process.
However, the end result is ultimately affected by the existing condition of the paint. In cases where the clear coat on the car is excessively worn, paint correction work can't be done without damaging the paintwork. T
hat is why the team will always check the thickness of the paint on the car before and throughout the paint correction process.
The team is not only passionate, but also highly detailed in their processes. D'BUNK'D never recommends a coating treatment if they suspect that the paint can't be corrected to the desired level.
In their words, customers must get the bang for their buck.
They test their fears on a panel and present their findings to the customer. In such cases, the team will even advise customers to go for a respray or explore other options instead of coating their car.
Of course, should the customer persist, they will proceed, knowing that they have done their part as professionals.
When you send your car in for detailing, you can hang around at D'BUNK'D's well-furnished and cosy lounge to observe the specialists at work.
You will surely be impressed by their well-organised and specific processes to get your car to a shine that exceeds showroom quality - there are different colour-coded buckets and cloths for specific areas of the car and for the various processes.
If you want to get your car or bike impeccably detailed by
D'BUNK'D
, it is located at 3 Kaki Bukit Road 1 #01-02 Eunos Technolink Singapore (415935). It is open from 11:00am to 10:00pm on all days. To find out more, you can also check out its
Facebook page
or contact D'BUNK'D Detailing at 9436 5250 / 9880 1030 / 9789 0770 / 9108 1293.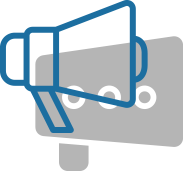 Don't wait any longer! Send your car to the passionate
professionals at D'BUNK'D and see it shine!
Address
:
3 Kaki Bukit Road 1 #01-02 Eunos Technolink S(415935) (map)