---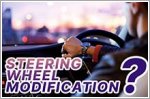 31 May 2021
Thinking of adding a personalised touch to your steering wheel? We explore the pros and cons of replacing your steering wheel.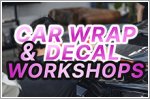 03 Mar 2021
Want your car to look unique and stand out while retaining its resale value? There's car wraps & decals.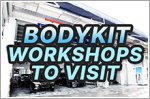 19 Jan 2021
Having a bodykit for your car isn't necessary, but it sure makes a difference when you're looking at two similar cars. Find out which workshops to go to.
30 Apr 2020
Just got a new car and can't wait to start your journey of car modifications? Here are the five aesthetic mods you should check out.