---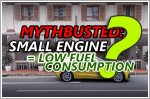 08 Dec 2022
A smaller engine always uses less fuel, since its capacity is smaller - while that seems to make perfect sense, it really might not be the case these days.
Goh Zhi Xuan, Photos by Editorial Team, FIN, Suzuki | 9,780 views |
Car Buying Advice
20 Oct 2022
With so many cars either downsizing or going all-electric, we think its high time we look at some automotive icons with the largest engines.
Clarence Seow, Photos by Manufacturers | 5,450 views |
Features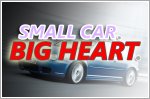 10 Jun 2022
Some cars might look small, cute and harmless, but pack a ton of firepower underneath their bonnets! Never judge a car by its size.
Goh Zhi Xuan, Photos by Editorial Team | 11,432 views |
Features