---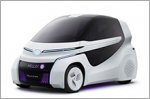 31 Oct 2017
Toyota is set to play a notable role in next generation mobility as the carmaker lines up its global vision with its new tagline 'Start Your Impossible'.
Julian Kho in Tokyo, Japan | 12,463 views |
Features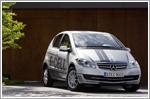 08 Nov 2010
Mercedes-Benz BlueEFFICIENCY technologies goes far beyond just improving the efficiency of normal petrol driven vehicles. It has an even greater and tougher goal to achieve. Zero emissions. In this ar...
Photos by Mercedes-Benz, Text by Benjamin G. Kline | 2,689 views |
Features