---
11 Jun 2021
The Alpine A110 Legende takes a unique spin on the lightweight sports coupe, offering options that make it suitable for use even over long distances.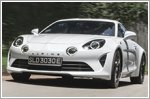 28 May 2021
Very subtle changes in the Alpine A110 Legende offers a slightly more relaxing driving experience, though it takes nothing away from the car's rewarding dynamism and agility.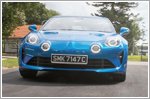 03 Jun 2019
With its dedication to simplicity and purity, the Alpine A110 delivers a uniquely singular experience unlike any other.