---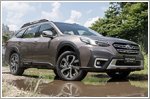 07 Apr 2021
The all new Subaru Outback is still the familiar raised stationwagon, and it's now brimming with Subaru's latest technologies and a plush comfortable interior.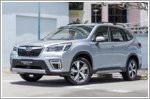 17 Mar 2021
The Subaru Forester gets a new Driver Monitoring System that adds to its already strong suite of active safety systems, making it ideal for any family with multiple drivers.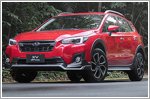 27 Mar 2020
The Subaru XV GT Edition is a sensible and practical SUV that gives you a sharper exterior look and more interior equipment for just a tad more money.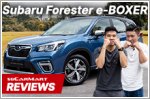 06 Feb 2020
The Subaru Forester e-Boxer delivers the full SUV package of space, ride height and versatility in a new, more economical package.
04 Feb 2020
The Subaru Impreza is a family sedan that's worthy of consideration, with its suite of safety and driver assistance features that some of its competitors lack.
This model is no longer being sold by local distributors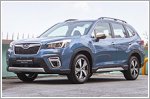 23 Jan 2020
Subaru's e-Boxer technology brings improved fuel economy and added refinement to an already stellar Forester package.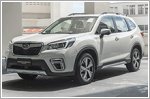 15 Oct 2019
With its high levels of comfort and enhanced safety features, the fifth generation Subaru Forester is the perfect SUV for the family.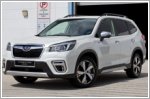 11 Jan 2019
The new Subaru Forester e-Boxer is a hybrid SUV that has left forced-induction behind, but it is a cleaner and greener option for buyers.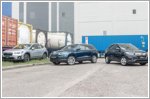 24 Dec 2018
The Skoda Karoq is the most premium and the most fuel economical but the Honda HR-V continues to be a practical offering while the Subaru XV stands out with its features and overall value for money.
Nigel Yong, Photos by Low Fai Ming | 26,572 views |
Skoda Reviews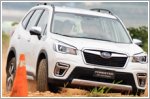 13 Aug 2018
The new Subaru Forester is sharper to drive, rides more comfortably and has a more spacious and upmarket cabin.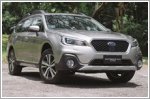 02 May 2018
The already well-rounded Subaru Outback gets updated with the addition of Subaru EyeSight, X-Mode and a StableX-Ride System.
This model is no longer being sold by local distributors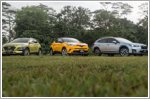 20 Apr 2018
The Hyundai Kona may be more powerful and more fun to drive but the Subaru XV is more spacious and the Toyota C-HR proves to be more refined.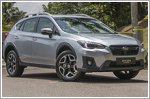 28 Mar 2018
The Subaru XV 2.0 is a compelling SUV that's noticeably improved, thanks to a stronger engine and the availability of Subaru EyeSight.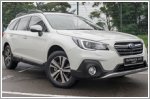 24 Jan 2018
With the availability of EyeSight, the facelifted Subaru Outback now offers a more modern and premium crossover experience.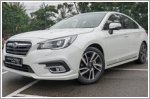 22 Jan 2018
The Subaru Legacy gets a propitious update comprising design, cabin and powertrain revisions and the company's newly launched EyeSight safety system.