Planning to sell your car to a used car dealer? sgCarMart Quotz helps owners to fetch the best price for their cars without any hassle.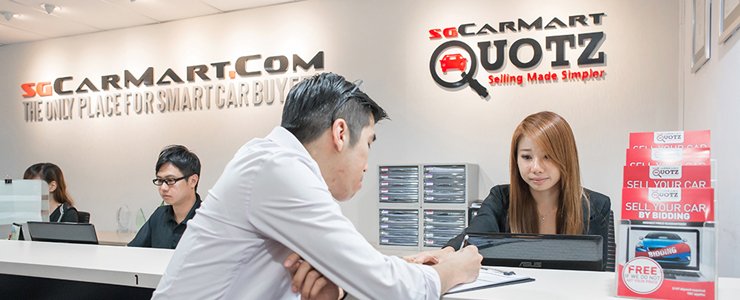 Besides trading in their old cars at the time of a new purchase, the most popular avenue for motorists to sell off their pre-owned rides is directly to
used car dealers
.
Well-versed with how the trade works, dealers can help to take care of troublesome paperwork while fetching decent returns for car owners. With over 600 used car dealers in Singapore, knowing which one to sell to is an art that can help car owners fetch a price difference of between five to 15%.
This is because the purchase prices offered by dealers can differ greatly. Try asking a used car dealer who specialises in Japanese cars to buy your BMW, and he will likely play on the safe side and quote you a low and conservative price as he is unfamiliar with the car.
Moreover, dealers are prone to overpromise on the car price over the phone and may not honour it when it comes to the actual deal, hence making price comparison difficult and time-consuming.
To help owners who are looking to sell their cars maximise returns,
sgCarMart Quotz offers a unique service that puts pre-owned cars up for bidding to used car dealers
. To date, more than 500 dealers are taking part in this bidding system.
By driving up competition between used car dealers, cars sold via this channel are able to fetch higher prices. With car owners in mind, the entire process is also designed to be as hassle-free as possible.
Lynn Chua,
Assistant Manager at Quotz
, explains, "First, make an appointment to bring your car down. Next, we will assess the condition of the owner's car and take note of parameters that are important to used car dealers, such as the quality of paintwork and if the car needs any repairing or replacement of parts. All cars go through a 188-point inspection before being listed for auction."
"The car will then be listed on a bidding system, which more than 500 used car dealers have access to. The highest offer will be ready within an hour and the seller gets to choose whether to accept the offer. If it is accepted, the seller gets paid immediately, and the car can be handed over in two weeks' time. Once you accept the offer, we will pay you a cash deposit to seal the deal. The balance sum will be paid to you once you handover the vehicle." Lynn added.
The service comes with a $100 guarantee that it will provide an unmatchable highest dealer offer available in the market.
Quotz is a subsidiary of Singapore Press Holdings and sgCarMart.com and has successfully transacted over 15,000 cars.
sgCarMart Quotz (Quotz Pte. Ltd.)
sgCarMart Quotz is located at 61 Ubi Ave 2, Automobile Megamart, #07-06 Singapore (408898) and contactable at 6744 7571. It operates from 10:30am to 6:30pm daily.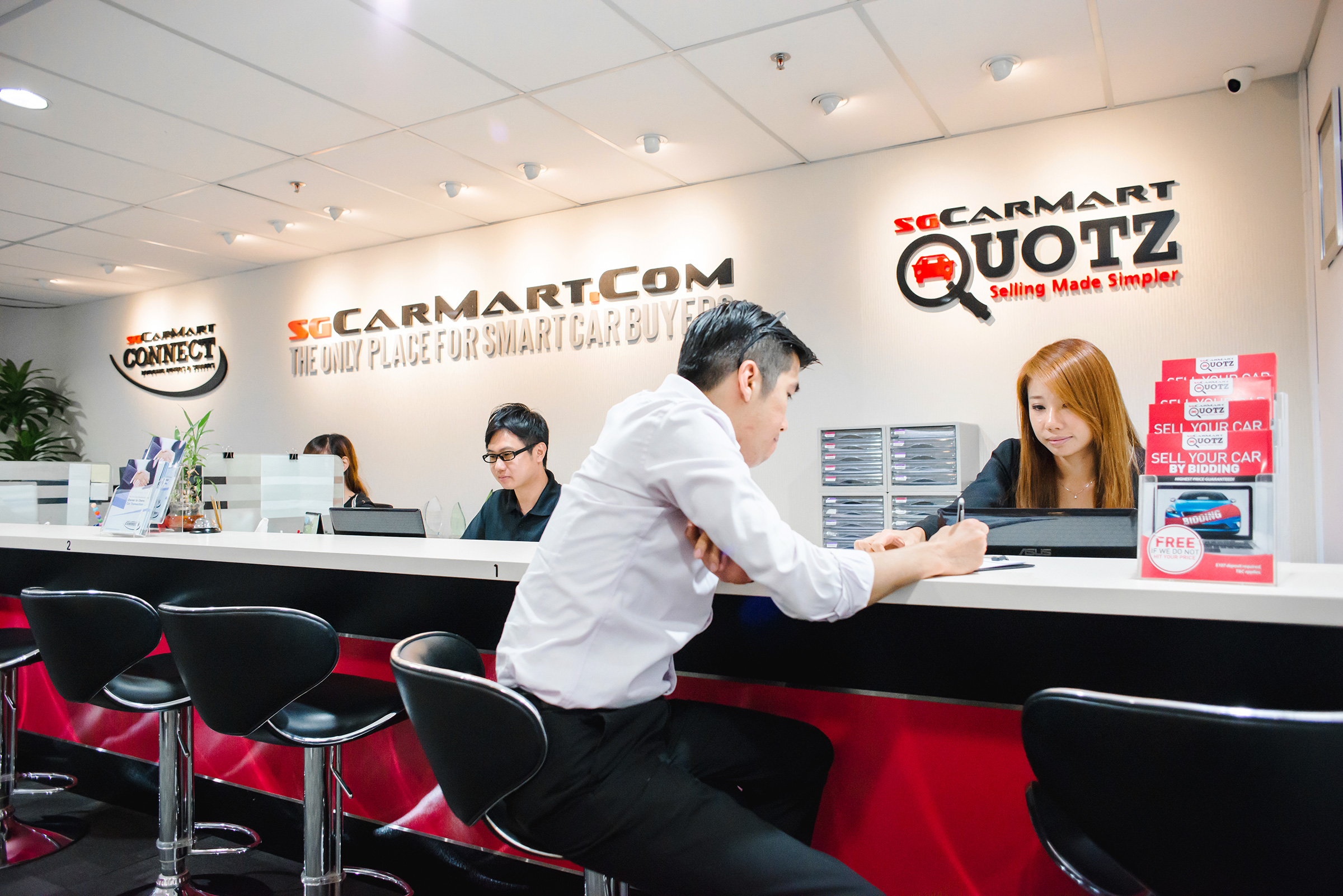 Sell your Car for more Cash
Auction your Car to 500+ Dealers Islandwide. Done in 1 Hour

Highest Selling Price Guaranteed Or Get $100 Free!

Get Cash Immediately, Handover Car After 2 Weeks.

Let 500 Dealers+ Bid For Your Car, with No Obligations To Sell.
*This article was updated on 12th March 2018.
Related Categories
Recommended Merchants(View all)