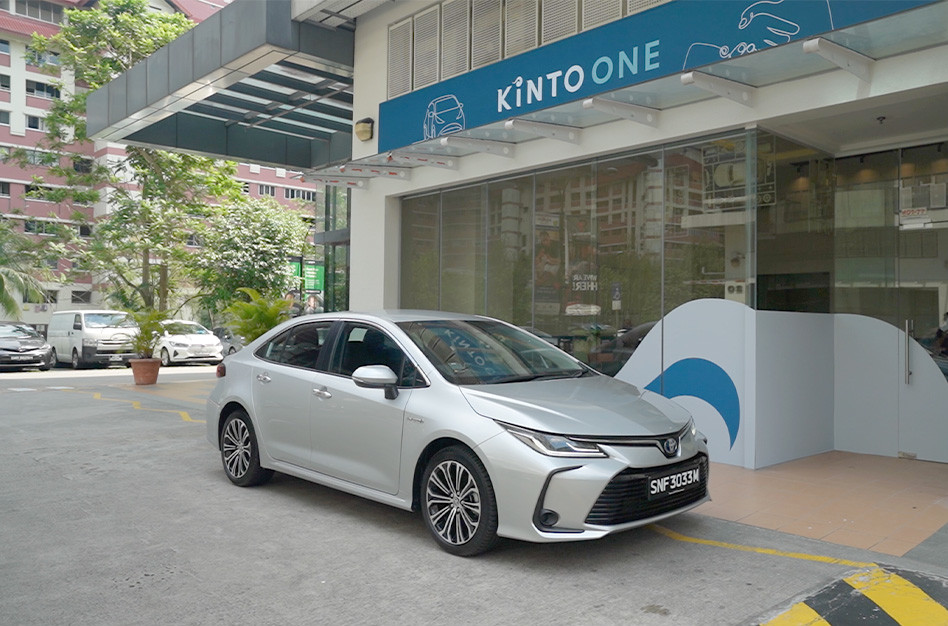 DON'T LET THESE 6 CAR LEASING MYTHS MISGUIDE YOU
Text | Goh Zhi Xuan
Photos | Editorial Team, KINTO One

10 August 2022
Don't let these six myths turn you away from car leasing, an option that offers more flexibility and convenience as opposed to owning a car.
Despite being commonplace in other countries, car leasing is a rather fresh service to most of the average Singaporean. The term was likely introduced to many when private hire vehicle services was introduced and companies started offering car leasing arrangements to the drivers.
But that isn't all that car leasing is about. Although commonly used in commercial settings, there are actually car leasing arrangements to suit the needs and requirements of all sorts of drivers. Many drivers aren't well-versed with how a car leasing arrangement works. Hence, we are going to bust various myths to allow you to make an informed choice.
1. Just buy a car, leasing isn't worth it
You might be tempted to compare the costs of buying a car against leasing one, by pitting the former's depreciation, insurance and road tax costs against the monthly subscription fee to lease a car. But such a comparison would not be fair, as most leasing arrangements will also include maintenance and repair costs along with value-added services such as roadside assistance.
Many leasing providers will also be able to assist you when you get into an unfortunate accident, and also offer replacement vehicle in cases where your car will need to be repaired for an extended period of time. The additional support and service that you would receive from leasing a car should be considered when making your decision. Unlike buying a car, you won't have to shell up a large amount (30%-40% of the car's price) to get behind the wheel of a brand new ride. Most car leasing companies will just require a much lower deposit, while some, such as
KINTO One
, doesn't even require a down payment for you to start driving.
Without a hefty upfront payment, the money can potentially be used for other purposes like investment or purchasing other big ticket items. Meanwhile, a car leasing arrangement will not affect your Total Debt Servicing Ratio, this can be especially useful for drivers who might not have a consistent paycheck - such as businessmen.
2. Car leasing is for large company fleets
While most people associate the idea of car leasing with corporations and their fleets of delivery vehicles, or private hire vehicles, and other commercial usage, but it really isn't the case.
Today, car leasing is an arrangement that can benefit drivers from all walks of life. As a driver, you likely wouldn't require fleet management services, but car leasing providers can still offer you a comprehensive concierge service.
By leasing a car, the schedule for maintenance and replacement of wear and tear components will all be tracked and arranged by the leasing company, offering you a hassle-free driving experience.
Leasing a car is the perfect option for people who simply do not have the time, nor want to fret over the nitty gritty details of servicing and maintenance - just drive and leave everything else to the professionals.
3. Only used cars in shabby condition are available for leasing
Some might look at car leasing arrangements in the same light as budget, short-term car rental services, and expect to be offered old, used cars in subpar condition.
But that is a totally unfounded concern. Most car leasing companies will be able to offer you a range of cars to choose from, and this often includes brand new cars. Yes, you don't have to cough up a large sum of money to enjoy the experience of driving a new car, even with the exorbitant COE prices now!
Depending on your budget for the monthly payments, you can even opt to lease a luxury car and truly enjoy driving around in comfort and stature.
4. Leasing services include hidden costs that will shock you
This couldn't be further from the truth. When you sign the contract for a car leasing service, all related costs will be conveyed to you, and are bound by the contract.
As a car leasing arrangement already includes the various wear and tear, maintenance, repair, road tax and insurance costs, there won't be any unexpected surprises. All you have to do is to drive safely and make the monthly payment which was agreed upon - no hidden cost or any shock here.
In fact, if you were to buy your own car, you will have to prepare yourself for the unexpected hefty bill if your car were to break down. This is much less predictable than leasing a car.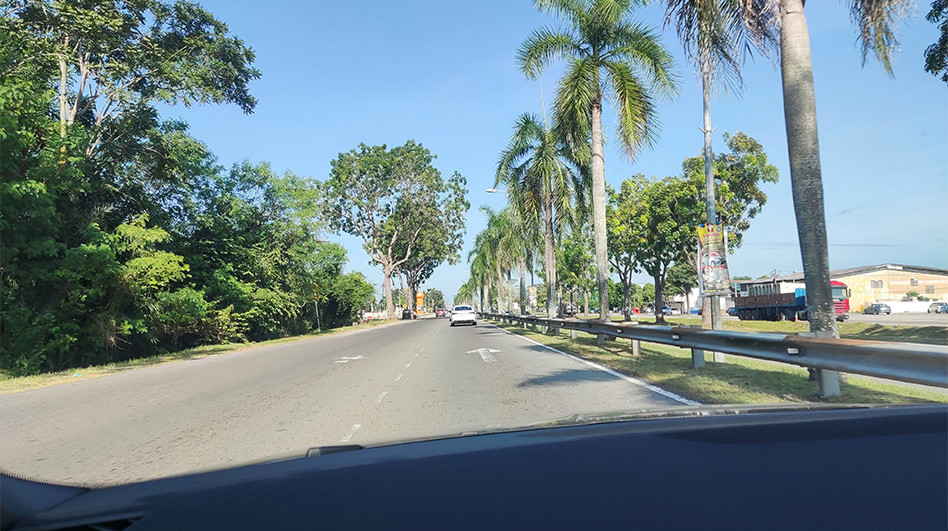 5. There are lots of restrictions when you lease a car
While short-term car rental or car sharing services often has many limitations in place, car leasing offer much more flexibility, which really makes it not that much different from owning your own car.
Most car leasing companies would not place any sort of mileage or usage restriction, you are likely able to drive your leased car into Malaysia for a road trip if you want to.
You can also let someone else drive your leased car by adding them as an additional named driver, this way, you can legally allow your family member to drive the car as well.
By leasing a car, you would also get to enjoy more flexibility towards the end of the subscription period. You see, if you were to hire-purchase a car, you would have to go through the troublesome process of trading the car in, or selling it, settle the loan and bear the cost of depreciation risk should you wish to upgrade or simply change to a different car.
When you lease with a company such as
KINTO One
, you can simply return the car at the end of the subscription period and subscribe to a new car - you can enjoy a new car or upgrade to a brand new model every three years!
6. Only people with poor financial status and bad credit record will lease a car
People who aren't aware of car leasing arrangements might have the misconception that car leasing is for people who have a bad credit record and are unable to secure a loan, or for people who can't afford to buy their own car.
This is totally unfounded as leasing companies do look out for bad credit history, leasing arrangements are all proper and above board.
Instead, the motivation to lease a car comes from the worry-free experience that it offers. It is a premium experience where you wouldn't need to worry about the upkeep of the car. Just make your monthly payment and let the team at the leasing company worry about the car.
KINTO One
KINTO One
, powered by Toyota Financial Services Singapore offers a wide range of brand new Toyota or Lexus for lease with flexible lease durations and customisable packages. When you lease a car from KINTO One, all vehicle maintenance expenses, repair costs, comprehensive car insurance, annual road tax, along with 24/7 roadside assistance is included, safeguarding you from any unexpected expenses.
KINTO One is also the only mobility partner in Singapore that offers a transferable No Claim Discount. You can continue to enjoy your discounted motor insurance should you choose to purchase a car after completing your lease at KINTO One. Additionally, when you lease from KINTO One, you will also get to enjoy a monthly complimentary concierge service - need to pick up an item, or ferry someone to their destination? KINTO One can do it for you.
All KINTO One customers will also enjoy unlimited access to the KINTO One Centre located at 22 Sin Ming Lane #01-77, Midview City, Singapore 573969, as an alternative workspace during their work-from-home days!
>
 Speak to the KINTO One Sales Team to find out more at 97882417 or visit
one.kinto-sg.com