---
Looking to purchase a used car? Which is a better choice - Used car dealers or direct owners? We list down the advantages and disadvantages of each.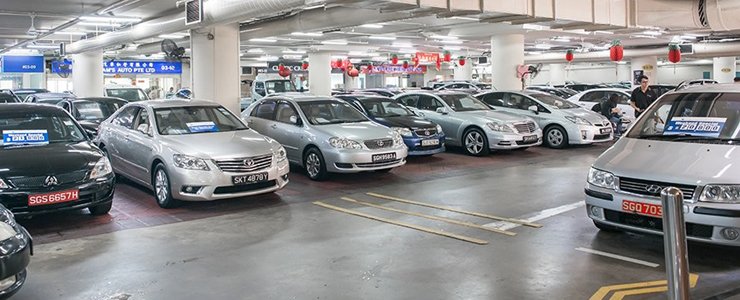 Used cars can be purchased from both used car dealers and direct sellers. You will want to keep a look out for a car, which is very well maintained and never been through an accident or given any major problems.
Buying from a used car dealer is recommended; you are more likely to find a well maintained car through a dealership as dealerships have to ensure that the cars are of a minimum level of quality and are thus more likely to be particular about the condition.
Price
When buying from direct sellers, price would be the biggest plus point as car dealers need to mark up the selling price to make a profit from the sale.
Direct sellers, however, have greater flexibility in terms of pricing and are usually able to offer a lower price compared to dealers.
Warranty
Nevertheless, it's important to keep in mind that while direct sellers may offer used cars at more competitive prices, they do not provide any warranties. Most used car dealers do provide some forms of warranty, one year from the date of purchase.
Always remember to check if your used car purchase comes with a warranty, the duration of the warranty, and what it will cover.
Paperwork
Should you decide to buy from a direct seller, be prepared to handle a few paperwork such as the handover form, and applying for insurance.
Since 26 November 2018, LTA has digitalised the vehicle ownership transfer process. While it will potentially improve convenience by removing the need to head down to LTA to complete the paperwork, you need to understand the new
process
so as to proceed without any hiccups along the way.
To transfer the ownership of a vehicle both seller and buyer will need to log in to 
One.Motoring
 using their SingPass or CorpPass with 2FA Authentication.
Never agree to any kind of private financing settlement relating to the purchase of the car or you could find yourself victim to yet another car scam.
However, for those who aren't confident of handling the paperwork themselves, there's a convenient solution and that's the services of sgCarMart Connect.
sgCarMart Connect provides free settlement for loans, insurance and paperwork for the both buyer and seller.

Loan

One of the perks of buying from a used car dealer is the help they provide when you require a loan. A used car dealer typically should know the interest rates, maximum loan and tenure much better than a direct seller.
Thus, buying from a used car dealer could save time, which might have otherwise been wasted on consecutive rejected loan applications.
Viewing of vehicle
Car dealers offer a variety of choices of cars, especially if they are located at one of the major car marts. If you are at a dealer and do not like the vehicle that you had initially chosen, there will always be other similar cars to view.
When viewing the car of a direct seller, there will be no such alternatives. Since the owner will most likely ask you to go to his location for viewing instead of driving the car down to you, much time could be wasted travelling around to meet various owners.
Vehicle condition
Most dealers will groom the cars before displaying them in their showroom. This means that they will usually detail the cars, repair obvious knocks and dents, and change the necessary worn out parts. 
In comparison, a used car from a direct seller may not necessarily be in as tip-top of a shape, especially since the owners intend to sell them off anyway.
*This article was last updated on 28 November 2018
Related Categories
Recommended Merchants(View all)