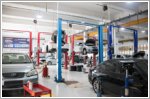 16 Jan 2020
Do not mistake it for just a one-stop servicing shop, KGC have the capability to restore your car from the ground up, inside and out at one convenient location!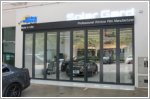 05 Jul 2019
Almost every car in Singapore is equipped with solar films to keep the heat out. However, quality can be vastly different, it is important to get the right one.
Goh Zhi Xuan, Photos by Low Fai Ming | 15,204 views |
Features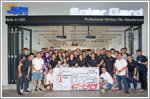 07 Jun 2019
Solar Gard Singapore hosted a gathering, which members of the Toyota C-HR club attended to experience Solar Gard's quality window films.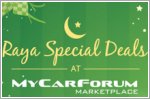 15 May 2019
Hari Raya Puasa is just around the corner! If you are looking to pamper your car, here are some excellent deals being offered during this festive season!
James Chan, Photos by Motor Directory Team | 10,101 views |
Features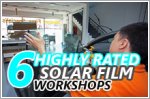 09 May 2019
Solar films are pretty much a necessity to keep the heatwave out of your car. Here are six highly rated solar film workshops.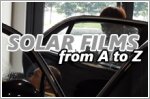 28 Mar 2019
Most cars are equipped with solar films, with varying brands. But what makes one solar film different from the other and how do they keep the temperature down?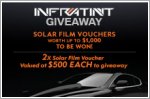 16 Feb 2019
Take part in our February sgCarMart contest by answering questions about Infratint Automotive Pte Ltd and stand to win solar film vouchers worth up to $1,000!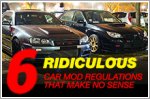 11 Dec 2017
Car modification regulations have you confused? You're not alone. Here are six ridiculous car mod regulations that make no sense.
Anthony Lim, Photos by Chia Teck Guan, Low Fai Ming, Volkswagen | 18,370 views |
Features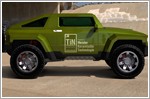 15 Feb 2013
Hüper Optik International embarked on a mission associated with old generation window films. They eventually succeeded with Nano-Ceramic Titanium Nitride!
Text and Photos by Hüper Optik
®
| 13,567 views |
Features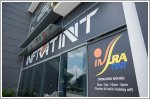 05 Dec 2012
Infratint is where you can find solutions to control the sun's glare and heat in your vehicle, protecting yourselves as well as your passengers.
Text by Akram Saheed, Photos by Infratint | 8,702 views |
Features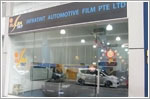 26 Jul 2012
There's more to solar films than just protecting car occupants from the Sun's harmful UV rays. Learn more about them here.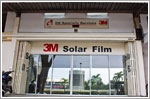 06 Apr 2011
Given our sizzling climate, who can we turn to for reliable solar films? There may be ample brands for drivers to choose but there's only one we can trust.