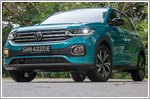 28 Nov 2020
The Volkswagen T-Cross is one cool compact crossover that's practical for daily use.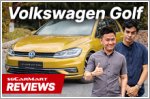 05 Mar 2020
The Volkswagen Golf delivers ample practicality, power, and inoffensive styling that means it's a hatchback for everyone.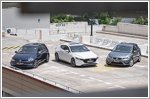 27 Aug 2019
The new Mazda3 Hatchback and Seat Leon looks to dethrone the Volkswagen Golf as the clear choice for a premium and accessible family hatchback.
Desmond Chan, Photos by Low Fai Ming | 29,070 views |
Mazda Reviews
05 Jun 2019
Volkswagen's third generation Touareg is a massive improvement over its predecessor and is well-armed to take on the big boys.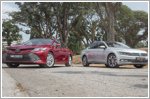 25 Mar 2019
The Toyota Camry offers more legroom for rear passengers, is sportier around corners and has more safety systems but the Volkswagen Passat is more affordable and feels more premium overall.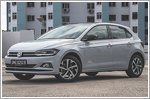 23 Nov 2018
Bigger, better-equipped and more refined, the new generation Volkswagen Polo is a surprisingly complete supermini with easy appeal.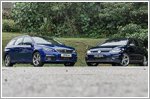 21 Nov 2018
The Peugeot 308 SW is more affordable and a little more spacious but the Volkswagen Golf Variant's technologically-advanced cabin and better ride is hard to ignore.
14 Nov 2018
Volkswagen has refreshed the Golf SV, updating its peculiar formula of combining the style and driveability of a hatchback with the practicality of an MPV.
This model is no longer being sold by local distributors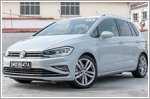 12 Oct 2018
The Volkswagen Golf SV is a compact MPV that offers more space and versatility than a regular Golf and is just as competent on the go as its hatchback sibling.
Nigel Yong in Terengganu, Malaysia, Photos by Low Fai Ming | 11,410 views |
Volkswagen Reviews
This model is no longer being sold by local distributors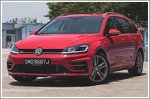 05 Oct 2018
Subtle updates to the Golf Variant has made it more comfortable and refined than before, and is an alluring alternative to the typical hatchback.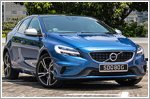 24 Aug 2018
The Volvo V40 now comes equipped with a turbocharged 2.0-litre engine that packs plenty of punch.
This model is no longer being sold by local distributors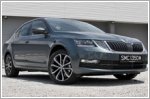 08 Aug 2018
The third generation Skoda Octavia may be equipped with a minute 1.0-litre engine, but it is very useable for daily driving.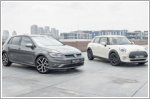 23 Jul 2018
The MINI One is the one to have for drivers who enjoy a spirited drive but the Volkswagen Golf continues to combine space, pace and grace like no other.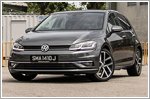 09 Jul 2018
The Volkswagen Golf 1.4 Highline combines familiar dynamic behaviour with a premium and modern interior.
06 Jun 2018
The Volkswagen Passat may be better overall, especially in terms of presentation, but the refinement and maturity of the Hyundai Sonata is remarkable.