Car dealers make profits. Some profits are higher, some are lower. Here are 20 cars that have the lowest dealer profit margins right now.
It's no secret that car dealers get a profit for every car they sell. The exact amount, however, isn't exactly public information. Until now. Boy, have we got good news for you. Thanks to a new 'Premium' feature in our
New Cars
listings page
, you'll no longer have to guess how much your car dealer's profit margins are.
What is a 'Premium'?
A 'Premium' is the amount of profit a dealer makes from the sale of a vehicle. How is this calculated? Simply subtract the basic cost from the retail price. The basic cost includes OMV,
COE
and ARF, et cetera. With that in mind, here are 20 cars you can purchase right now that have the lowest dealer profit margins, from the lowest to the highest.
1. Suzuki Vitara 1.6 2WD Plus (A)
Retail price:
$95,900
Basic cost:
$94,270
Premium:
2%
OMV:
$15,371
Annual depreciation:
$8,800
COE premium:
$38,941 (Cat A)
VES rebate/surcharge:
$20,000 surcharge (C2)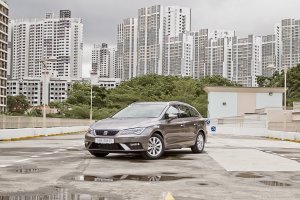 2. Seat Leon Sport Tourer 1.0 TSI DSG Style (A)
Retail price:
$102,900
Basic cost:
$101,150
Premium:
2%
OMV:
$26,078
Annual depreciation:
$8,900
COE premium:
$38,941 (Cat A)
VES rebate/surcharge:
$0 (B)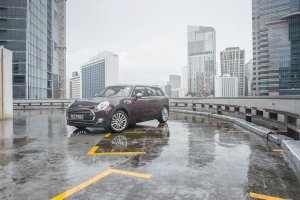 3. MINI Cooper Clubman 1.5 (A)
Retail price:
$146,088
Basic cost:
$135,660
Premium:
7%
OMV:
$31,646
Annual depreciation:
$12,700 (estimated)
COE premium:
$38,501 (Cat B)
VES rebate/surcharge:
$0 (B)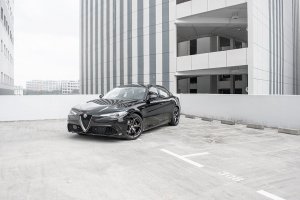 4. Alfa Romeo Giulia 2.0 (A)
Retail price:
$177,800
Basic cost:
$165,480
Premium:
7%
OMV:
$50,180
Annual depreciation:
$14,700
COE premium:
$38,501 (Cat B)
VES rebate/surcharge:
$0 (B)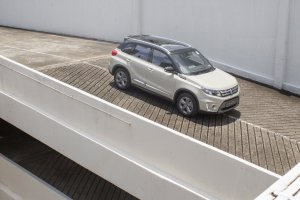 5. Suzuki Vitara 1.6 Panoramic Roof 4WD Plus (A)
Retail price:
$104,900
Basic cost:
$97,490
Premium:
8%
OMV:
$15,371
Annual depreciation:
$9,500
COE premium:
$38,941 (Cat A)
VES rebate/surcharge:
$20,000 surcharge (C2)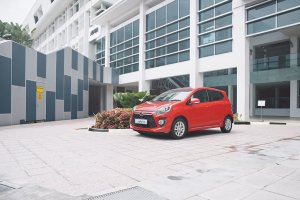 6. Perodua Axia 1.0 Standard G (A)
Retail price:
$68,800
Basic cost:
$61,810
Premium:
11%
OMV:
$9,914
Annual depreciation:
$6,400
COE premium:
$38,941 (Cat A)
VES rebate/surcharge:
$0 (B)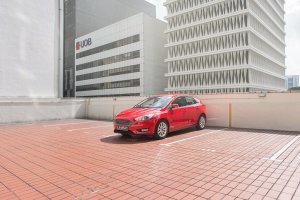 7. Ford Focus Hatchback 1.0 Titanium (A)
Retail price:
$104,888
Basic cost:
$93,280
Premium:
12%
OMV:
$19,317
Annual depreciation:
$9,500
COE premium:
$38,941 (Cat A)
VES rebate/surcharge:
$10,000 surcharge (C1)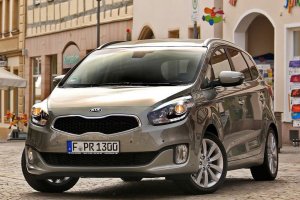 8. Kia Carens Diesel 1.7 SX (A)

Retail price:
$109,999
Basic cost:
$98,510
Premium:
12%
OMV:
$25,258
Annual depreciation:
$9,600
COE premium:
$38,501 (Cat B)
VES rebate/surcharge:
$0 (B)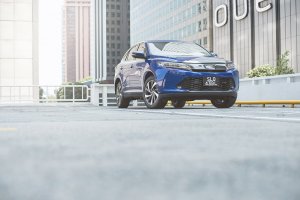 9. Toyota Harrier 2.0 Elegance [MY18] (A)
Retail price:
$143,988
Basic cost:
$128,230
Premium:
12%
OMV:
$32,604
Annual depreciation:
$12,500
COE premium:
$38,501 (Cat B)
VES rebate/surcharge:
$10,000 surcharge (C1)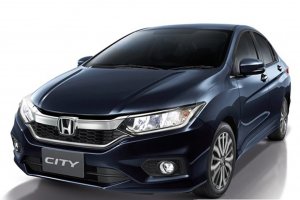 10. Honda City 1.5 V (A)
Retail price:
$85,999
Basic cost:
$75,500
Premium:
14%
OMV:
$15,908
Annual depreciation:
$7,800
COE premium:
$38,941 (Cat A)
VES rebate/surcharge:
$0 (B)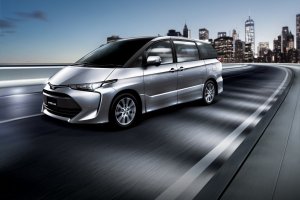 11. Toyota Previa 2.4 Aeras 7-seater Moonroof Luxury (A)
Retail price:
$164,988
Basic cost:
$143,290
Premium:
15%
OMV:
$34,489
Annual depreciation:
$14,500
COE premium:
$38,501 (Cat B)
VES rebate/surcharge:
$20,000 surcharge (C2)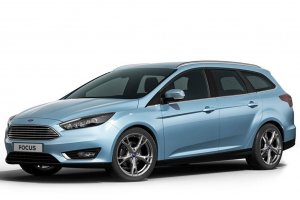 12. Ford Focus Wagon 1.0 Titanium (A)

Retail price:
$107,888
Basic cost:
$93,620
Premium:
15%
OMV:
$19,466
Annual depreciation:
$9,800
COE premium:
$38,941 (Cat A)
VES rebate/surcharge:
$10,000 surcharge (C1)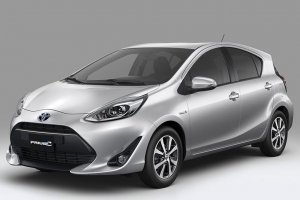 13. Toyota Prius C Hybrid 1.5 CVT (A)
Retail price:
$99,988
Basic cost:
$86,870
Premium:
15%
OMV:
$24,482
Annual depreciation:
$9,200
COE premium:
$38,941 (Cat A)
VES rebate/surcharge:
$10,000 rebate (A2)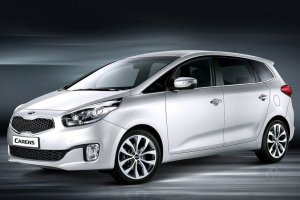 14. Kia Carens Diesel 1.7 EX (A)
Retail price:
$103,999
Basic cost:
$89,770
Premium:
16%
OMV:
$22,000
Annual depreciation:
$9,300
COE premium:
$38,501 (Cat B)
VES rebate/surcharge:
$0 (B)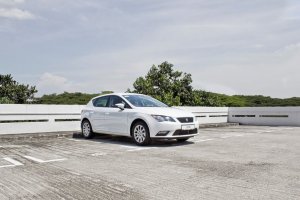 15. Seat Leon 1.0 TSI DSG Style Plus (A)
Retail price:
$103,900
Basic cost:
$89,660
Premium:
16%
OMV:
$21,797
Annual depreciation:
$9,300
COE premium:
$38,941 (Cat A)
VES rebate/surcharge:
$0 (B)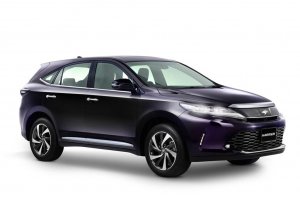 16. Toyota Harrier 2.0 Premium (A)
Retail price:
$150,988
Basic cost:
$129,890
Premium:
16%
OMV:
$33,223
Annual depreciation:
$13,200
COE premium:
$38,501 (Cat B)
VES rebate/surcharge:
$10,000 surcharge (C1)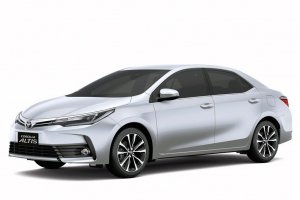 17. Toyota Corolla Altis 1.6 Standard (A)
Retail price:
$98,988
Basic cost:
$84,250
Premium:
17%
OMV:
$19,741
Annual depreciation:
$8,900
COE premium:
$38,941 (Cat A)
VES rebate/surcharge:
$0 (B)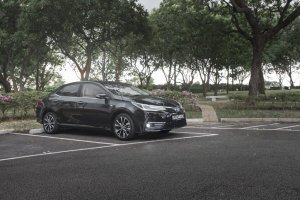 18. Toyota Corolla Altis 1.6 Elegance (A)
Retail price:
$104,988
Basic cost:
$89,380
Premium:
17%
OMV:
$21,690
Annual depreciation:
$9,400
COE premium:
$38,941 (Cat A)
VES rebate/surcharge:
$0 (B)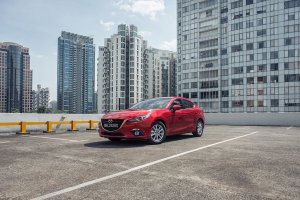 19. Mazda 3 Sedan 1.5 Deluxe (A)
Retail price:
$96,800
Basic cost:
$82,710
Premium:
17%
OMV:
$19,067
Annual depreciation:
$8,700
COE premium:
$38,941 (Cat A)
VES rebate/surcharge:
$0 (B)
20. Mitsubishi Outlander 2.4 CVT Sports 7-Seater (A)
Retail price:
$129,999
Basic cost:
$110,860
Premium:
17%
OMV:
$22,406
Annual depreciation:
$11,800
COE premium:
$38,501 (Cat B)
VES rebate/surcharge:
$20,000 surcharge (C2)
Related Categories
Recommended Merchants(View all)