---
With its team of experienced mechanics, SK Garage Motorsports' partnership with XYZ Auto Parts promises to elevate your ride to the next level.
Just because your car rolls out of the factory with its suspension and ride height set up a certain way by its manufacturer doesn't mean that you have to stick with it.
For the many hands-on car enthusiasts who know this and have in mind how they want their car to handle and ride, the option of installing a coilover kit has always availed itself. Coilovers are alluring as an aftermarket modification because their unparalleled adjustability unlocks the doors to more customisation and - almost always - better performance as well. 
As avid coilover users themselves, SK Garage Motorsports has helped thousands of customers over the years work out the best fits for their cars. The company's roots stretch all the way back into the 1990s, at Jalan Tukang, where its boss, Derek, started working on cars with his father. 
In recent years, the team at SK Garage Motorsports has increasingly trusted one brand to do the job - XYZ Auto Parts - even fitting their coilovers on their own cars. Now, it's become the brand's first official distributor in Singapore.
The first authorised distributor for coilover set-ups by XYZ Auto Parts 
A leading manufacturer of coilover kits, XYZ Auto Parts has been in the aftermarket business since it was established in Taiwan in 1998. Over more than a decade, it has built a steady base of customers all around the globe; authorised distributors span the U.K. to New Zealand, and have used XYZ's products for application in both street legal cars as well as in regional races. 
Recently, SK Garage Motorsports made the move to help officially plant XYZ's flag in Singapore by becoming the island's first authorised distributor for the brand's products. When asked why the partnership was struck with XYZ, the longstanding positive experience that the team has had with the brand is cited.
For one, reliability was of paramount consideration as to why efforts were made to clinch the distributorship. Compared to some competitor names, for example, Derek notes that incidences of oil leakage are extremely rare, and that customers often use the kits for at least three years without issue before deciding that they want to switch things up again. Furthermore, prices for XYZ's coilover kits are genuinely not exorbitant when stacked against comparable competitors in the aftermarket industry. 
Just as importantly, however, is how one's car is transformed after it has been fitted with fresh coilovers. Admittedly, this depends heavily on how the set-up is adjusted  - which each individual owner often dictates for himself or herself - but the team notes that XYZ's coilovers have the ability to increase stiffness while still retaining a relatively comfortable ride, ultimately making any retrofitted car still very usable on our roads. 
Being able to provide options to different customer groups was also an important consideration, which is why two types of kits are offered. XYZ's Super Sport coilovers are geared more towards drivers of more ostensibly mass market, family-friendly cars - those who want to maximise the potential of otherwise run-of-the-mill machines. 
Its Top Sport coilovers, on the other hand, are significantly stiffer - and track-proven. These account for customers with more unambiguously performance-oriented cars who want to take them out for proper and harsh track days. 
Of course, all this is tied together ultimately, as mentioned earlier, by the fact that the team also uses XYZ's coilover kits on their own (very cool) cars, and have borne firsthand witness to their quality and endurance. 
Reception from customers has also been very positive. In particular, one driver was happy to report that he felt a marked improvement in the handling of his Toyota Sienta (a compact MPV!), while suspension remained soft enough that going over tiny metal speed bumps - the kind that you find right at the gantries of carparks - didn't cause too much shudder.  
Ardent fans and specialists of Hondas, Volkswagens and Nissan performance cars
EG, EK, DC - these may all sound like random combinations of letters to non-automotive fans, but enthusiasts will recognise the indelible spots that these Hondas have in history (specifically, in the 1990s). 
It was precisely with such revered Civics and Integras that Derek first started out, and while the days of working at Jalan Tukang may be in the past, he and his team at SK Garage Motorsports - today, located in Pioneer Point - still stays true to that spirit of specialising in (and adoring) Hondas. In case one needs any reminder, there are even multiple engine covers hung on one side of the workshop wall proudly displaying 'VTEC'. 
Having solidified their core expertise in the machines from one of Japan's giants, however, the team also decided to head into territory further away a few years back when the opportunity arose with another special car.
Starting with the Mk5 generation of Volkswagen's hallowed GTI, the team started putting in the hours to get acquainted with arguably Wolfburg's most-loved nameplate, moving on thereafter to the Mk6 and Mk7 generations. It can now also proudly claim to serve a steady stream of Volkswagen owners (as well as owners of VAG cars). 
Nonetheless, enthusiasts driving cars of all marques are naturally welcome here. Another niche that the company has developed in more recent times is in performance Nissan cars like the S13 and S14 Silvia, as well as the R35 GT-R. On the tamer side of things, you'll also note while scrolling through their Facebook page that many Hyundai Elantra and Kia Cerato K3 owners have pulled up at their storefront to get their rides enhanced. 
Helping drivers get their car into shape
Above all, only one relationship truly matters for petrol-heads: The one between them and their cars. (Partners, parents and/or children always come after, don't they?) It goes without saying, then, that keeping them in optimum shape is a never-ending duty.
Beyond installing coilover kits and helping to tune cars, SK Garage Motorsports also provides other general maintenance services including diagnostics and troubleshooting, vehicle inspection, and also reparative works. Being among other automotive merchants for so long also means that SK Garage Motorsports has long established the connections require to navigate the labyrinths of the industry in order to help their customers obtain the parts they need.
With 30 years of combined experience, this is where the team's value as middlemen comes in: By keenly listening to what they sense customers need, making appropriate, fine-tuned recommendations, and then acting on their behalf to procure the necessary components. For the many drivers out there who want to see their cars at their best, this bustling workshop at Pioneer Point promises to do the job well. 
SK Garage Motorsports is located at 5 Soon Lee Street, 01-34, Pioneer Point, Singapore 627607, and is open from 10:00am to 7:00pm on weekdays, and from 10:00am to 05:30pm on Saturdays.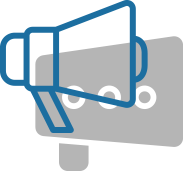 Enjoy up to $270 savings on XYZ coilover kits from now till 31 June 2022!
Address
:
5 Soon Lee Street #01-34 Pioneer Point S(627607) (map)
Opening Hours
:
10am - 7pm (Mon - Fri) 10am - 5.30pm (Sat) Closed on Sun & PHs
Phone
:
91874051 / 91655919 / 82224865