Past Car
Models no longer being sold by local distributors.
Model unavailable since Sep 2019
Distributor
Hotline
63190100
Built in
Successor
BMW 1 Series Hatchback (2019)
Predecessor
BMW 1 Series Hatchback (2011-2015)
Pricelist
20-Mar Pricelist
| | | |
| --- | --- | --- |
| $157,888 (Aug 2019) | | |

19.2km/L
134bhp
Unknown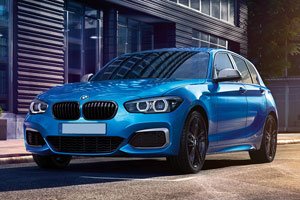 BMW 1 Series Hatchback
3.5 stars - based on 1 reviews

During my European road trip i selected the Ford focus as my rental car but was issued a brand new BMW 1 series with just 4k kms on the clock as a free upgrade. I guess i was lucky. It's a 118i with the turbocharged 1.5 liter 3 pot engine, 6 speed manual. There is hardly any turbo lag from standstill and picks up speed with ease, the sweet spot remains at the low end till mid range. No point revving over 5000 rpm as the engine becomes very coarse with the power/torque dropping off in that rpm range. Handling wise its as expected from BMW, flat cornering with hardly any body roll & changes direction with ease. What more can i ask for from an entry level conti hatch with a turbo engine, RWD & most importantly - that sweet 6 speed manual tranny.
Read More »


Topic Title
Replies
Last Action