History of BRILA




Product Introduction of BRILA


BRILA Wheel Coating possesses a self-cleaning effect via its superb super-hydrophilic properties. The firm yet smooth silica glass film protects wheels from grime such as brake dust, muddy water and pitch tar for a long period of time.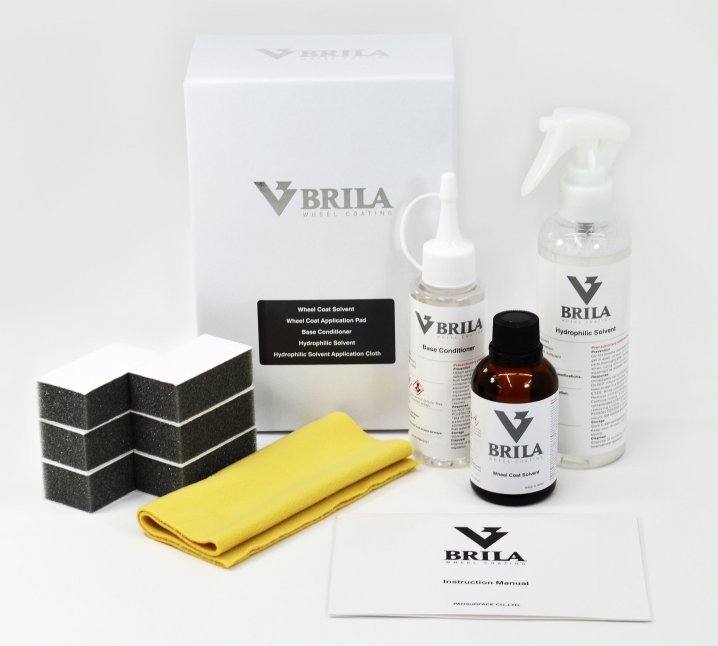 Under how severe condtion is, wheels are saved by impregnable defense. Wheels of vehicles are functioned under very harsh environment. While high speed friving, brake dust, dirt water, pitch tar relentlessly fall on. Is there a case that body is clean but wheels are fouled? Beautiful wheels accentuate the impression of the entire vehicle. Brila Wheel Coating as with body coating is not degraded by ultra violet light and heat, and protects the wheels of your own car.

!--endimgtag1--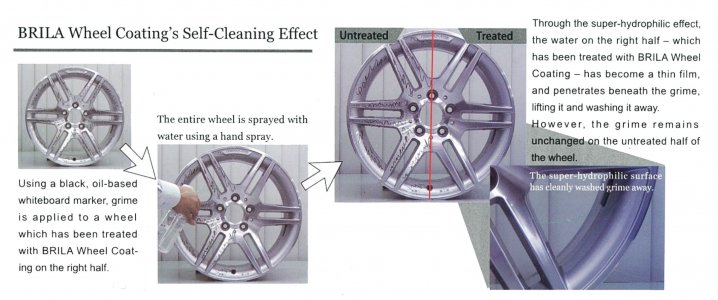 !--endimgtag2--
Self-Cleaning which BRILA Exclusively Materialised

Water contact angle of BRILA Wheel Coating is smaller than 10°, it is super hydrophilic surface. Water on coating surface does not form a droplet, but spread and infiltrate under the dirt, the dirt will then breaks the surface. Furthermore, splashing a large volume of water, the surfaced dirt is smoothly washed away. This phenomena is called self-cleaning effect.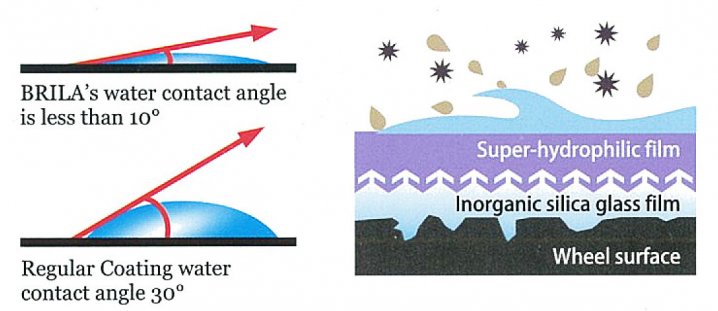 The Hard and SMooth Coat Prevents Adhesion of the Dirt


The coat of BRILA Wheel COating as with the body coating adopts inorganic silica glass coats. The hard and smooth coats wrap unevenness of the wheel surface and strongly protexts from adhesion of the dirt.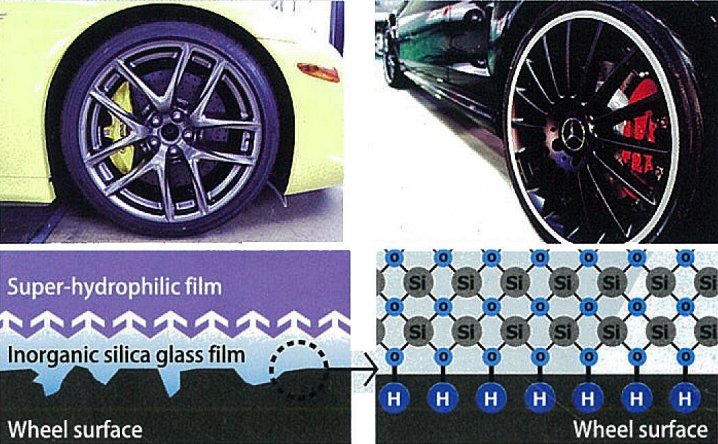 Long Term Durability
The inorganic silica glass coat of BRILA Wheel Coating which does not contain organic material is not degraded by ultra vio...
Read more [+]
| | |
| --- | --- |
| | Merchant Ratings: |