---
The Peugeot RCZ receives a light cosmetic upgrade but could do with an updated interior and performance too.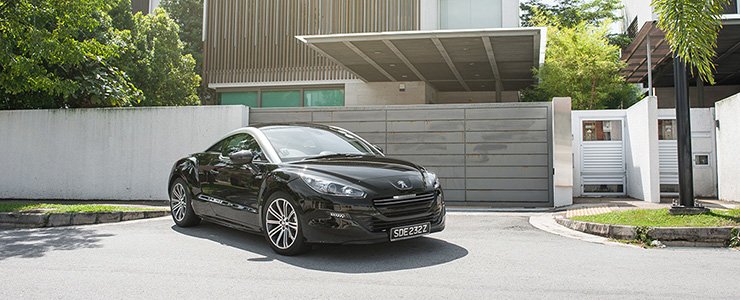 The RCZ first made its presence as the Peugeot 308 RCZ Concept back in 2007. The car became a reality in 2009 when it was introduced at the Frankfurt Auto Show as the RCZ - symbolising a distinctive and singular positioning in relation to the Peugeot range, since it is the first passenger vehicle not to use the numbering system with a 'central zero' or 'double zero'.
And now, following Peugeot's new design direction, the brand is increasing the appeal and exclusivity of the RCZ with a facelift, reaffirming its strong and unmistakable identity.
Up close and Personal
The major changes to the RCZ concern the front fascia. The sporty coupe receives a redesigned front bumper with a wide lower intake that extends to the edges of the car and now includes LED daytime running lights in place of the fog lamps.
The grille, while retaining the distinctive Peugeot wide-mouth look, has been toned down a little, following the look taken on by Peugeot's most recent
208 supermini
, and is being adopted by the rest in the family.
While the RCZ looks great from any angle, it really stands out from the crowd when seen from the side and from the rear. The roof slopes back to the rump almost from the time it leaves the top of the windscreen, giving it a shape like no other car on the road, especially with the distinctive 'double bubble' roof.
The interior of the RCZ is largely the same as the one before and is starting to look dated. Unfortunately, that also means that the cabin still suffers from some ergonomic issues.
The centre console is raked too far forward that the controls become a little hard to be comfortably operated from the driver's seat, coupled with the fact that there are still no controls on the steering wheel. Stretching for the seat belt doesn't help either.
Moving behind, or rather looking behind, the back seat in the RCZ is one that can either be used by children or very tolerant adults, but only for short distances. Nonetheless, the boot capacity of the RCZ, at 384 litres, is more spacious than you think.
It's not a bad interior after all, but Peugeot could have updated it along with the car's nose. In this case, the only changes would be the addition of a two-tone leather trim and a 7-inch pop up infotainment screen, though our test car was specced without both.
This model is no longer being sold by local distributors
Engine Type
:
4-cylinders 16-valves DOHC Twin-Scroll Turbocharged
Horsepower
:
116kW (156 bhp) / 6000 rpm
Torque
:
240 Nm / 4000 rpm
Transmission
:
6-speed (A) Tiptronic
Acceleration (0-100 km/h)
:
9sec
Fuel consumption
:
13.6 km/L