Alcades is a certified and patented product that has gone through over 10 years of research and development. Alcades is developed based on drivers' desire to optimize their vehicles performance to the full potential and save fuel. It includes the benefits of various modifications like air chargers, spark boosters and electrical voltage stabilisers.
There is no physical medication required, no additional wiring and short installation time.
Additional approvals and international certifications ensure Alcades is safe for use in all operating conditions.
BENEFITS
Increase engine power
Reduce fuel consumption
Reduce carbon deposits
Maintenance Free
No modification required
For both Petrol & Diesel engines
TESTED & PROVEN RESULTS
Toyota Vios 2008 test results with Alcades on RON95 petrol!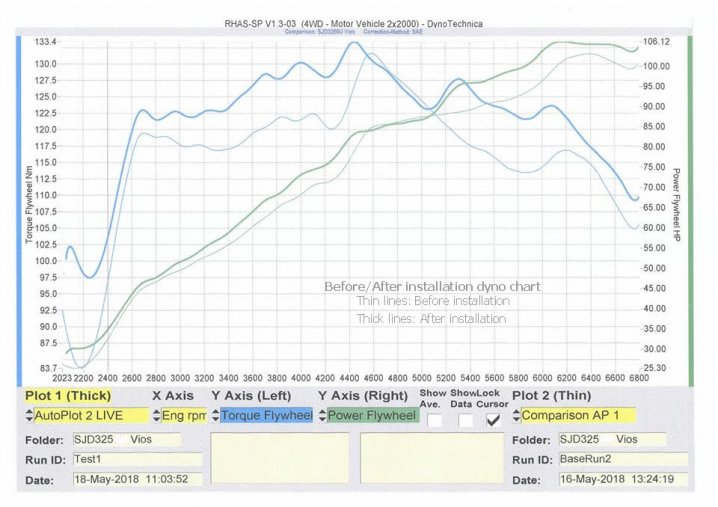 Torque Increase +11Nm
Peak torque improvement from 132Nm to 143Nm.
Power Increase +8HP
Power improvement from 103HP to 111HP.


APPLICATIONS
Version 1
For in-line engines of Sedan & Mini SUV (2WD, single air box)
Version 2
For in-line engines of MPV & SUV (2WD/4WD, single air box)
Version 3
For Vee/Boxer engine sedan, MPV & SUV (2WD/4WD, single air box)
Version 4
For Performance & Luxury cars (2WD/4WD, twin air box configuration)
Package selection to fit each vehicle is best advised by your certified installer. Profesional installation and positioning recommended.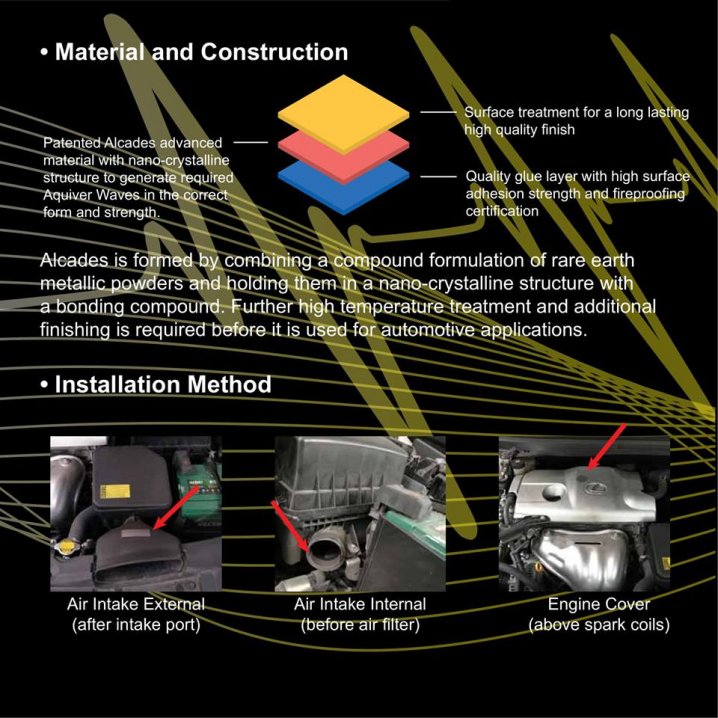 | | |
| --- | --- |
| Alcades Tab- For More Power & Better Fue... | |

Applying such small discreet tabs without any modification to my car yield such great results, made me wonder if the young boss of Huat Lee, Nigel, stole it from Q's experimental lab or Prof. Dumbledore's magic...

Read More »

| | |
| --- | --- |
| You can never go wrong with this! | |

Nigel recommended this Alcades 1 for my 3 years old car. I was sceptical about installing additional stuff for my car because I think it will be a hassle. However, this Alcades 1 has proven me wrong. The set up...

Read More »

| | |
| --- | --- |
| Works, even for an older car | |

I have a nissan sunny just renew COE. Nigel has recommended this product so it can save some petrol during my daily runs. After installation and his recommended run in time of 5 tanks of petrol, i can feel the ...

Read More »

| | |
| --- | --- |
| Easy way to add power to a car | |

Tried Alcades based on Nigel's recommendation for my ride. It was originally supposed to be a "just try it out" thing but ended up it is so good that i bought it. Fuel savings and power increase does get progre...

Read More »
| | |
| --- | --- |
| | Merchant Ratings: |