IROAD DASH CAM Q7

2CH – 1080p@30fps FHD & 720p@30fps HD / NIGHT VISION
ADAS – LDWS, FCWS, FVDW / Wi-Fi function
Prevent Battery Discharge / Format Free (Auto recovery system)
The minimum electricity consumption (2.7W / 2CH basis)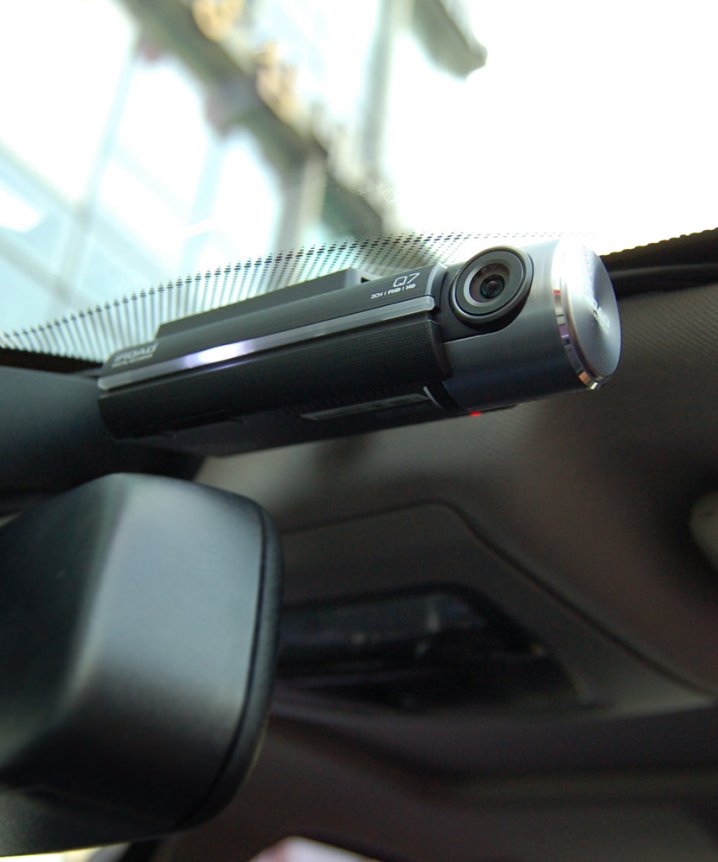 ADAS - Advanced Driver Assistance Systems
The IROAD Q7 is equipped with the Road Safety Warning System that provides audio and visual
alerts for Lane Departure (LDWS), Front Collision (FCWS) and Front Vehicle Departure (FVDW).
It detects road markings and gives voice warnings to the drivers if the vehicle begins to stray from its lane or when
it is at risk of an imminent crash.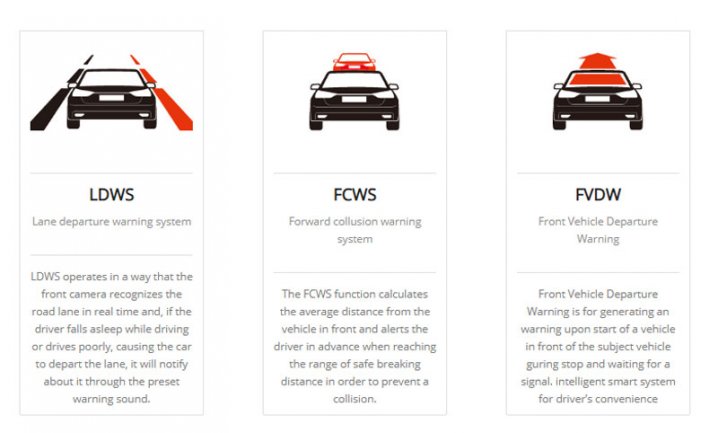 NIGHT VISION
Videos recorded by a dash cam in a low light environment such as the dark alleyway or underground parking lot can pose difficulties when you try to accurately identify information from the image.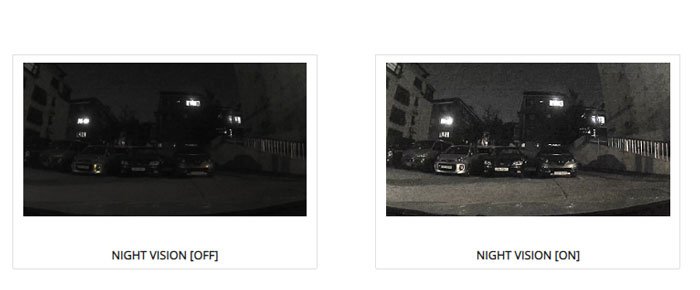 **IROAD NIGHT VISION employs the new ISP (Image Signal Processing) technology and the real-time image processing function to brighter images than our earlier models when recorded under nighttime parking mode.
WI-FI - Easy to Wi-Fi Wireless
Wi-Fi is automatically connected after running IROAD application and regularly check whether it is updated with the latest version.
The most convenient Wi-Fi function which IROAD has to offer, patent obtained.
Wi-Fi function for other existing in-car cameras is rather give users a real hassle and is hard to connect.
IROAD App provides automatic connection/disconnection function.
(i.e. Wi-Fi is automatically connected after running IROAD mobile application, disconnected after exiting the application.)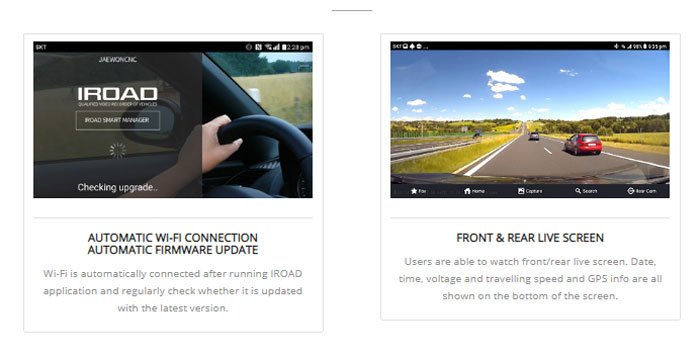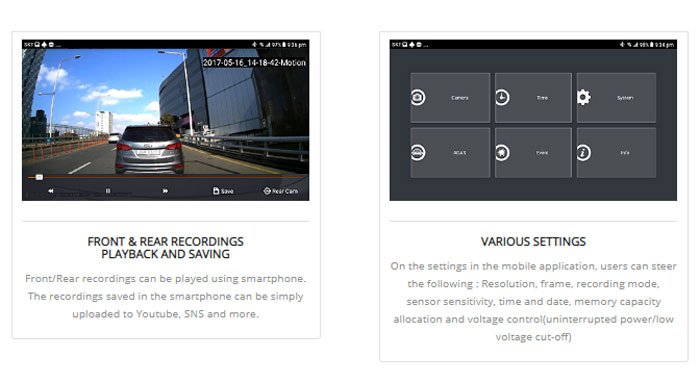 FHD+HD
Powerful Hardware, Stable high FHD quality.
I...
Read more [+]

Was pleasantly surprised by this sleek camera and how its not so distracting than my previous car's dash camera with touch screen. The front camera is excellent and good enough for me on 1080p and the rear a...
Read More »
| | |
| --- | --- |
| | Merchant Ratings: |