---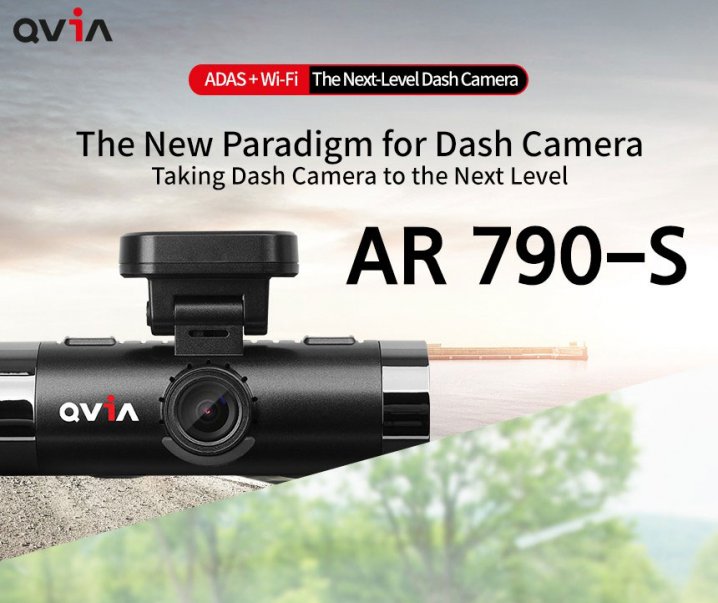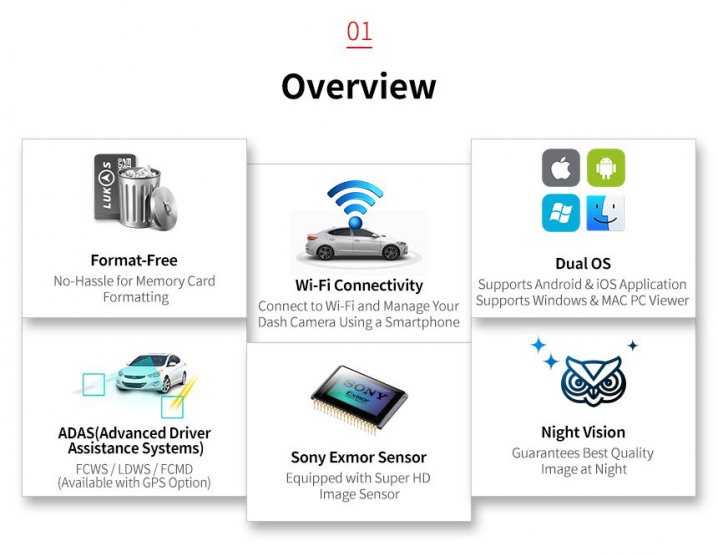 Description / Highlights:1. Super HD Front, Full HD Rear Cameras -
Sharper than standard high definition, the front camera captures footage at a resolution of 2304x1296. View recordings in greater detail than before, and bask in the clarity of our flagship dashcam.
2. Night Vision - Sony IMX326 Exmor R Starvis Image Sensor -
With Sony's Starvis image sensor on the AR790-S, all recordings will enjoy less noise, sharper footage, and excellent low-light imaging. This allows the AR790-S's night vision to better capture videos in poorly-lit conditions.
3. Wi-Fi Available -
Easily view the dashcam recordings on your mobile phone. With our quick Wi-Fi connection, your phone can quickly stream and download any videos, or view a live recording from your dashcam.
4. GPS + Glonass Built-In -
The Glonass satellite network orbits the Earth at a higher angle than GPS satellites do. This allows them to better pinpoint locations in urban jungles such as Singapore. Combined with GPS, this dashcam will be more precise in identifying your historical routes on your PC viewer, while providing you with an accurate date/time stamp all the while.
5. Format Free Recording -
The format free recording adopted by our dashcam allows every second of footage to be saved, while increasing the lifespan of your SD card and reducing fragmentation.
6. Auto-Format Reminder -
SD cards need to be formatted periodically to prolong their lifespan. However, it can be a chore to remember. Our AR790-S eradicates this problem by coming with an auto-format reminder, allowing you to choose how frequently you wish for your...
Read more [+]

Very good installation services, staff is very professional and helpful with any enquiry. Highly recommended! - Aikyew, Owner of Suzuki Swift SJP47--X
Installed the Qvia AR790s camera in my Altis 2 weeks ago. Sales guy explained that this is new in the market from Korea. I did a trade in with my existing camera (blackview) which conked out after just over 1 year. The images are very sharp. Apparently it is a super HD camera.
| | |
| --- | --- |
| | Merchant Ratings: |