---
GB40 - Boost Plus 1000A UltraSafe Lithium Jump Starter



The GB40 is a portable lithium-ion battery jump starter pack that delivers 1,000-amps for jump starting a dead battery in seconds. It features a patented safety technology that provides spark-proof connections and reverse polarity protection making safe and easy for anyone to use. It's a powerful battery booster that doubles as a portable power source for recharging USB devices, like a smartphone, tablet and more. Designed for a car, boat, RV, truck and more with gas engines up to 6 liters, and diesel engines up to 3 liters.


Features:

Compact, yet powerful lithium jump starter rated at 1,000 Amps - up to 20 jump starts on a single charge.
An ultra-safe and mistake-proof design with spark-proof technology and reverse polarity protection, which allow it to safely connect to any battery.
An ultra-bright 100 lumen LED flashlight with 7 light modes, including SOS and emergency strobe.
Recharge your personal devices on the go, like smartphones, tablets, e-watches and more - up to 4 smartphone recharges.
Designed for gas engines up to 6 Liters and diesel engines up to 3 Liters for cars, boats, lawn mowers and more.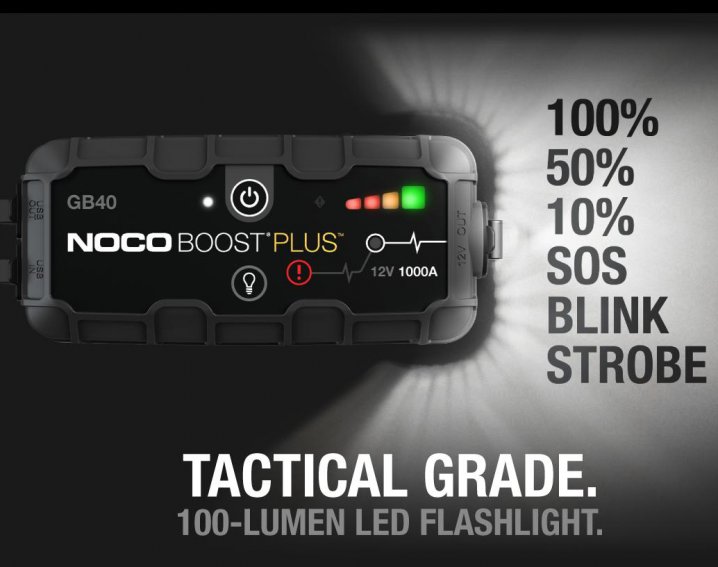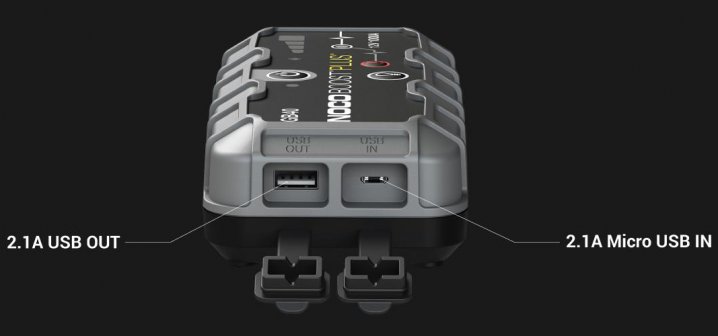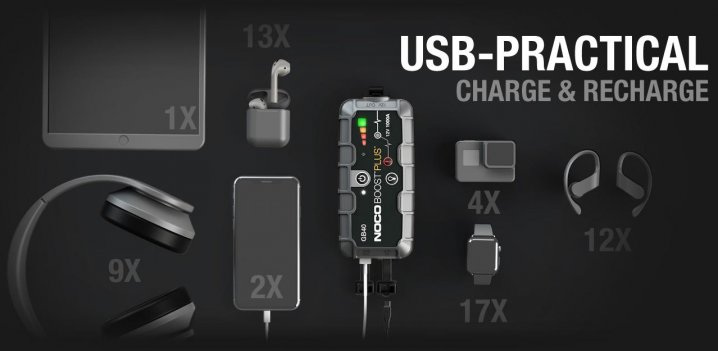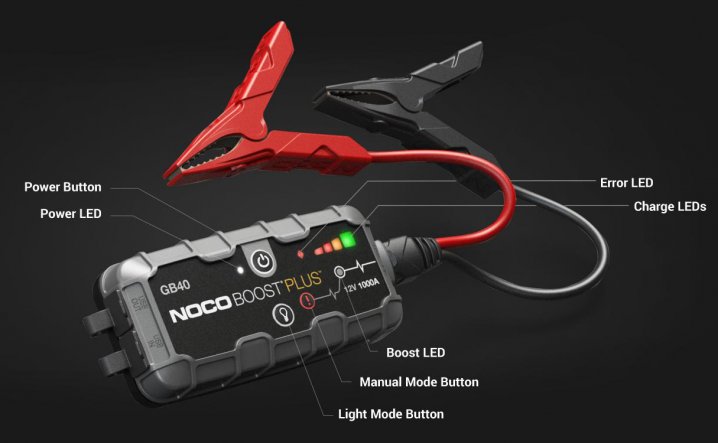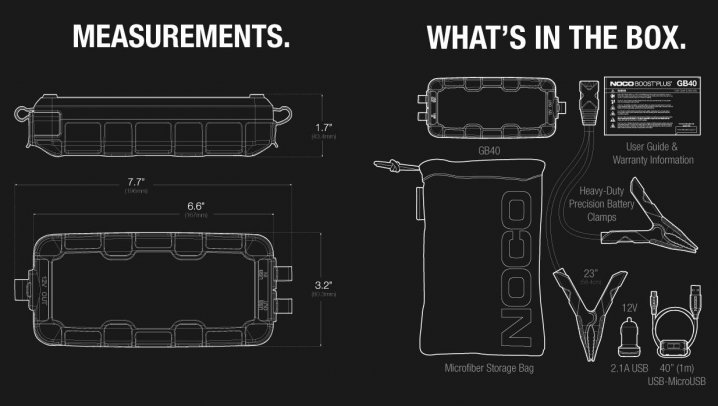 Technical Specifications:


Starting Current: 1,000 Amps (Peak)

Battery Types: 12 Volt Lead-Acid Batteries

Internal Battery: 24 Watt-Hour Lithium-Ion

USB Input: 2.1 Amps

USB Output: 2.1 Amps

Gas Engine Rating: 6.0 Liters

Diesel Engine Rating: 3.0 Liters

LED Flashlight: 100 Lumens

Height: 7.7 Inches (196.0 mm)

Width: 3.2 Inches (80.3mm)

Depth: 1.7 Inches (43.4mm)

Weight: 2.45lbs (1.11kg)


| | |
| --- | --- |
| | Compact, and such a solidly built jump s... |
The build quality is amazing, I have two other similar types of portable power bank jump starters, but this is the best by far with its feature packed list of uses. Think about it, such a compact device juicing out 1000 amps? Yes it's true. But the best practical feature has got to be its "ultra safe" technology; No sparks, and no need to worry about connecting i...
Read More »
| | |
| --- | --- |
| | MOST RELIABLE JUMP STARTER |
THIS HAS GOT TO BE THE MOST ABSOLUTE WORTHY INVESTMENT IVE BOUGHT, COMPACT STYLISH AND AWESOME. I HELPED A PERSON IN NEED AND HE WANTED TO OFFER ME CASH IN RETURN OF MY HELP, I DECLINED. ITS TOTALLY WORTH IT.
| | |
| --- | --- |
| | Reliable Portable Jumpstarter |
Got this NOCO Jump Starter recently, the packaging of the stuff are well pack. Tried using it to charge my phone and it's work perfectly. The design was sleek and small in size comparing to other jumpstarter.
| | |
| --- | --- |
| | #1 jump starter Top seller on amazon |
One of the portable jump starters to help you eliminated the need to carry cumbersome jumper cables in your trunk as well as the stress of trying to flag someone down who might have them. It is designed to keep you powered up and on the road without worrying of a dead battery. It comes with a heavy-duty case that's made to withstand rugged and professional use with th...
Read More »