---
DR900X PLUS Series - 4K CLOUD DASHCAM
4K UHD Dual-Channel Cloud Dashcam
The BlackVue DR900X Plus Series redefines expectations for dashcam video fidelity. The front camera's
8-megapixel CMOS sensor
captures
4K Ultra High Definition
video—four times as many pixels as Full HD.
Front camera with 4K Ultra High Definition (3840 x 2160 @30FPS)
Rear camera with Full HD (1920 x1080 @30FPS)
8M Pixels front image sensor (4 times more pixels than Full HD)
162º wide view angle (front) and 139º (rear)
Seamless Pairing
Dual-band WiFi (2.4GHz/ 5.0GHz)
Cloud service compatible
Adaptive Format Free
Scheduled Reboot
Support up to 256GB microSD card
Support Parking Mode with Impact and Motion Detections, Time Lapse and Region-based Motion Detections
Support optional LTE module for Cloud Connectivity
Support Native Parking Mode (hardwiring cable included)
​Improved Image Quality
The DR900X Plus Series front camera produces crisper 4K videos than its predecessors. The difference is actually quite noticeable when looking at side-by-side footage. You can clearly see finer details even from a further distance.
DR900X vs. DR900X PLUS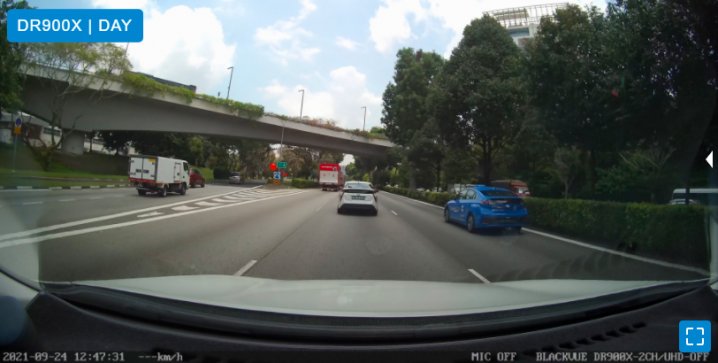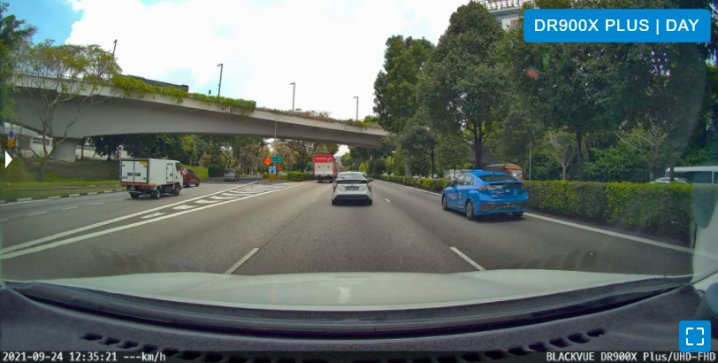 ​In a Class of its own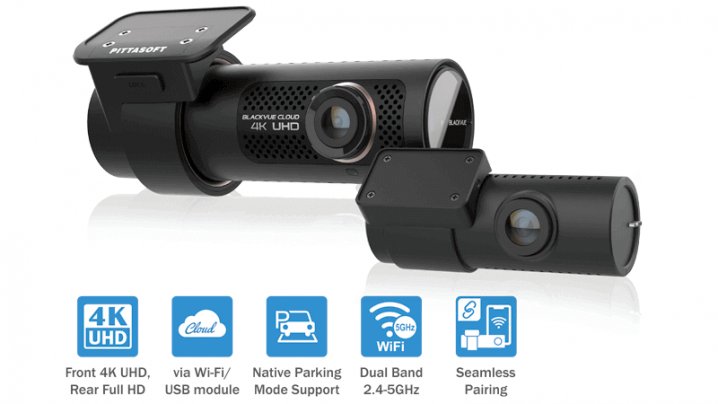 Front cam: 8 megapixels sensor / 4K Ultra High Definition (3840×2160 @30FPS) with ultra-wide 162ª view angle
Rear cam (available for DR900X-2CH PLUS): 2.1 megapixels STARVIS™ sensor / Full HD (1920×1080 @30FPS) with 139ª view angle. ​
Your BlackVue captures critical details while driving or in Parking Mode.
With BlackVue Cloud, you could monitor your car anytime anywhere.
Discover the 4K difference

​ULTRA-CRISP V...
Read more [+]
| | |
| --- | --- |
| | 18-month warranty applies to all BlackVue dashcams and Cellink batteries with product online registration. The default memory card that comes with the dashcam is covered by a 6-month warranty. Terms and conditions apply. |

| | |
| --- | --- |
| | Recommend to product to all drivers |
Good quality and features for all rounds to keep your car in good shape. I would recommend this system to all car lover's who want to cherish it. - Jimmy Soh Fook Yau, Owner of Hyundai Avante SMQ72--R
Not the cheapest dashcam on the market but this is truly an exceptional one. The 4K video captured is the best one I've seen and there are some very useful features I only discovered after being carefully briefed by the authorised retailer/installer. Together with the optional Connectivity module CM100GLTE, you will be notified through the phone app remotely when the ...
Read More »
An extremely user-friendly dashcam. It took me merely 3 minutes to set up and less than 5 minutes to familiarise with the features. Stunning "4K" definition close up videos for playback! - Daniel Siow, Owner of Mazda CX9 SKB36--M
| | |
| --- | --- |
| | Great Device - 100% marks |
I have used 7 BlackVue Cameras since their first and am extremely pleased with the hardware and the software that keeps improving. Great Device 100% marks - Nirad Senapati, Owner of BMW X7 SNB39--J
| | |
| --- | --- |
| | Merchant Ratings: |