---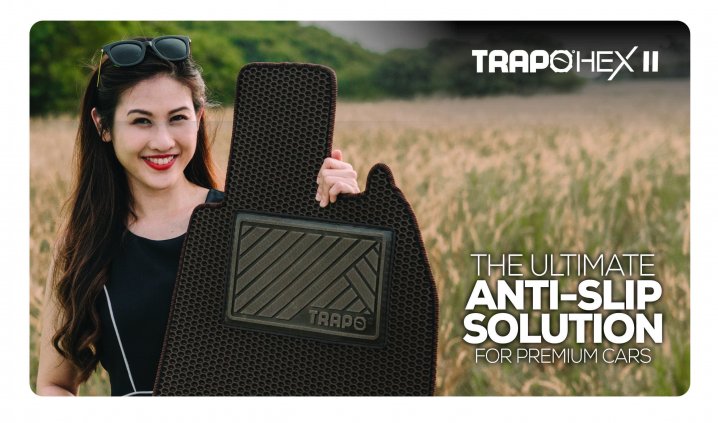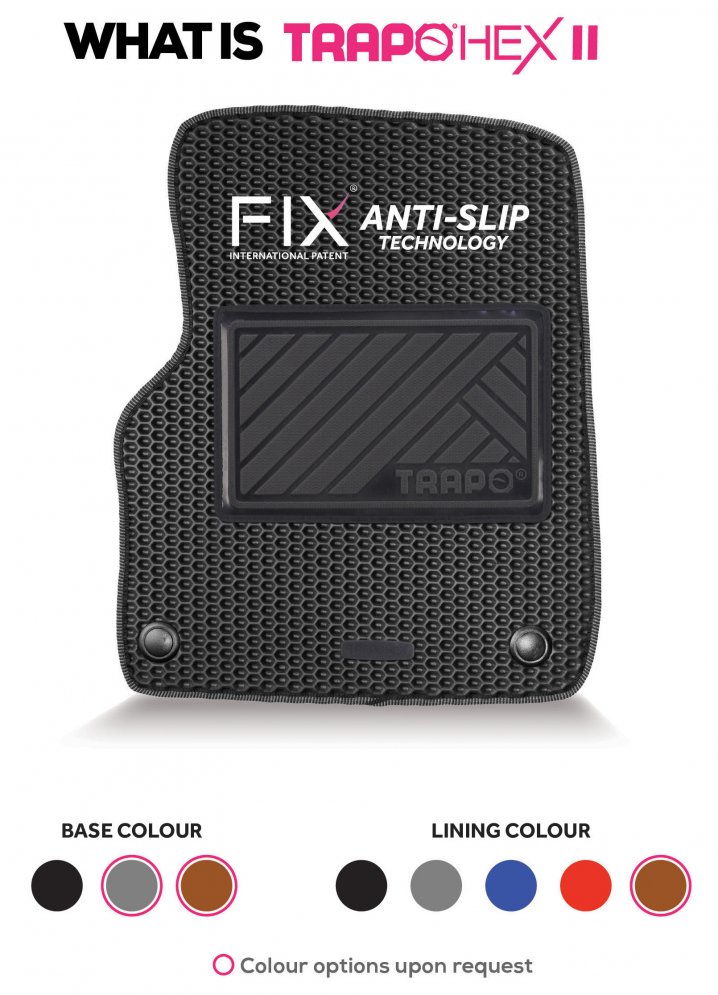 Introducing the new standard. Trapo HEX II provides superior traction, durability and uncompromising design. With our patented Fix technology, it has industry-leading anti-slip performance with 0 floorboard damage. Now with a revised rice husk plate, not only is the design cutting-edge but it's also greener than ever.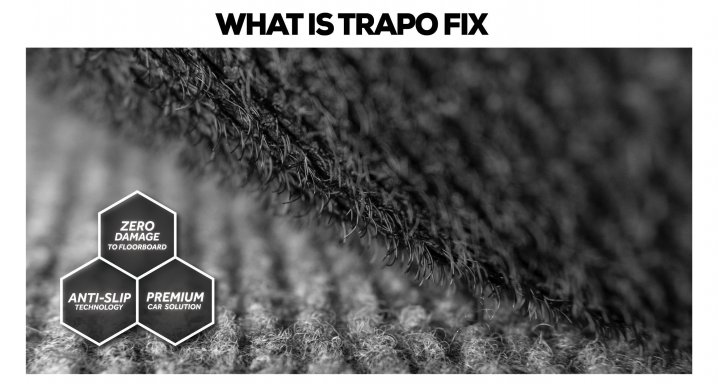 Added to the bottom of our Hex car mats from the factory, Trapo Fix is our patented anti-slip technology which allows maximum traction and causes 0 damage to your floorboard. Welcome to the next level of anti-slip technology.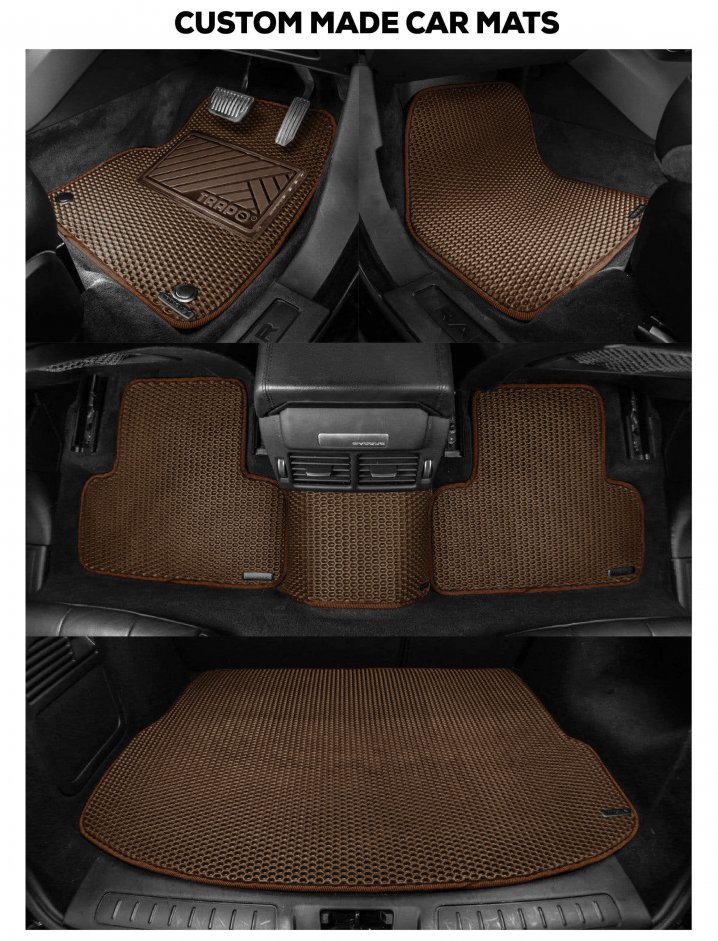 Covering over 1000 models and counting, all Trapo Car Mats are bespoke to their individual vehicles and are expertly measured to ensure the ultimate fit and coverage of any car mat in the market.