---
The IROAD V7 has a 2CH REAL HD CMOS image sensor camera.
Features
Front & Rear: HD(1280x720p), 30frame
A20 Dual Core CPU embedded provides 2 channel images
2CH REAL HD CMOS image sensor camera
WiFi: Watching live front/rear view on smartphone - settings, firmware auto update using dedicated mobile application
Built-in voltage control (uninterrupted power)
- Prevent battery discharge
- Automatic switch to parking mode
132 degrees wide viewingangle & high sensitive 3 axis impact sensor
Memory card auto recovery auto format
Car attack alert / External GPS antenna
Play front/rear view live images and saved recordings VIA WiFi
Change settings, automatic firemware update VIA WiFi
Automatic memory card recovery function.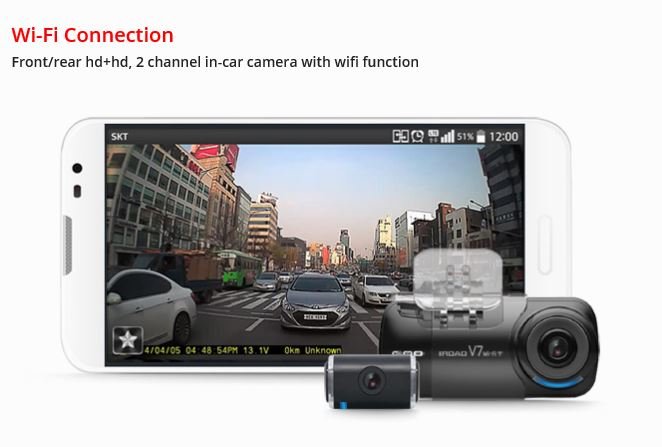 WiFi function for other existing in-car cameras is rather giving users a real hassle and is hard to connect. IROAD V7 provides automatic connection/disconnection function (ie WiFi is automatically connected after running iROAD mobile application, disconnected after exiting the application).
Now enhanced with WiFi function IROAD V7 has to offer, will relieve users of rather complications once connected to wifi, users are able to watch live screen/saved recordings, change settings and automatic firmware update.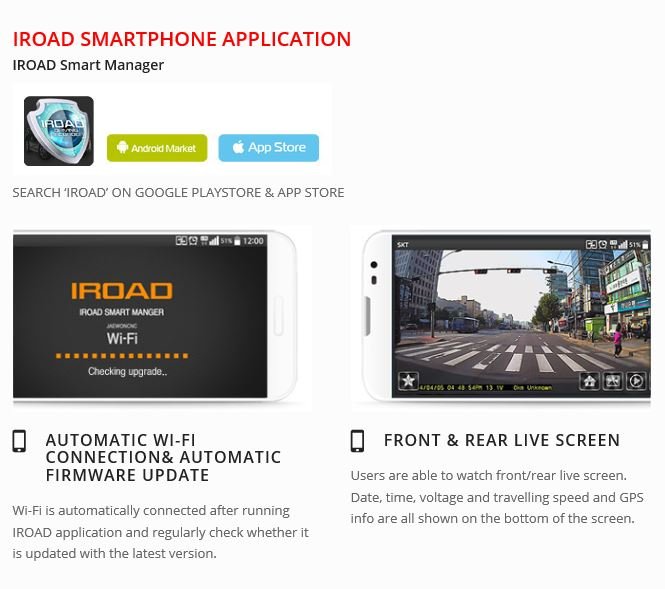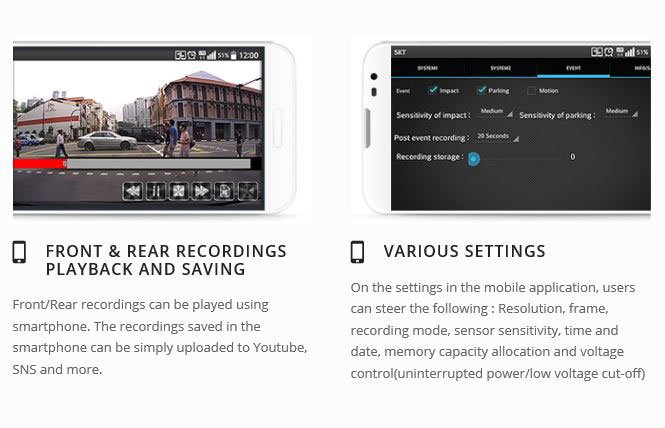 HD 30 Frame + HD 30 Frame
Front & Rear Seamless and Smooth Recording
IROAD 2CH 60 frame in-car camera
IROAD V7 records high resolution videos at steady 60 frame (30 per camera), seamless and smooth ones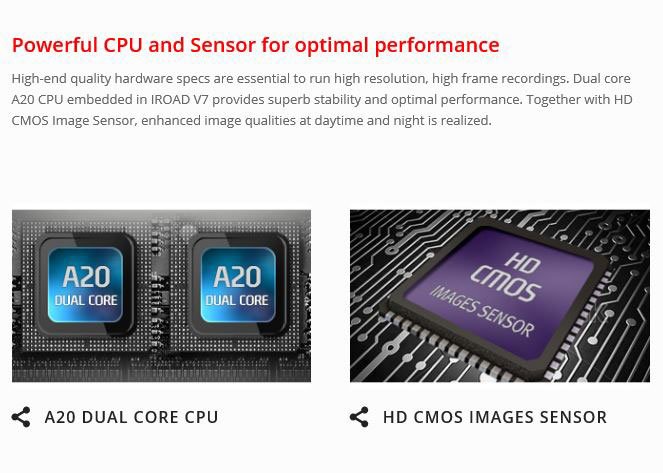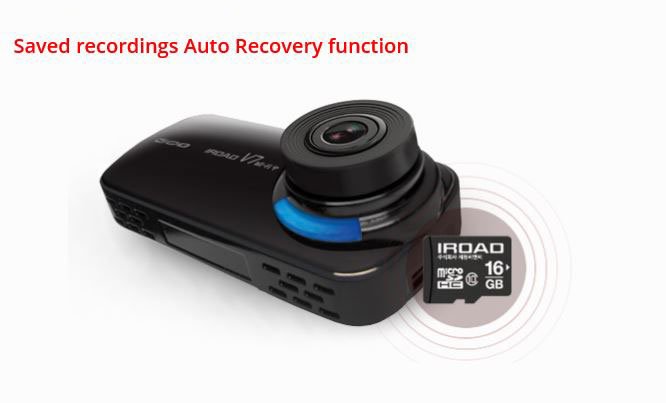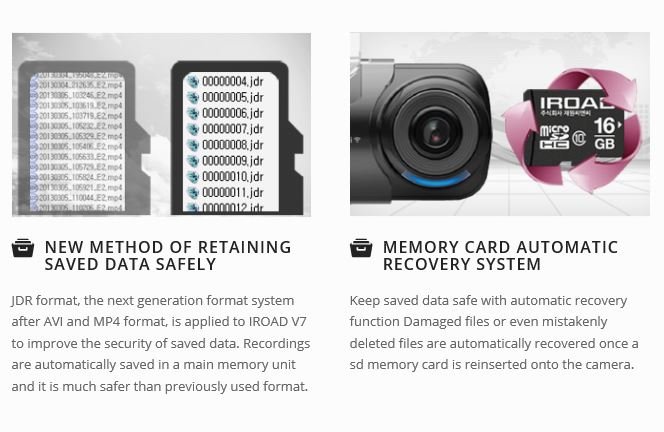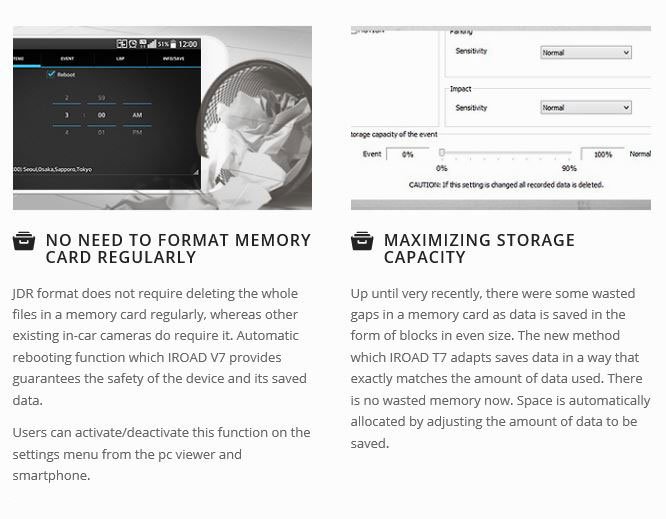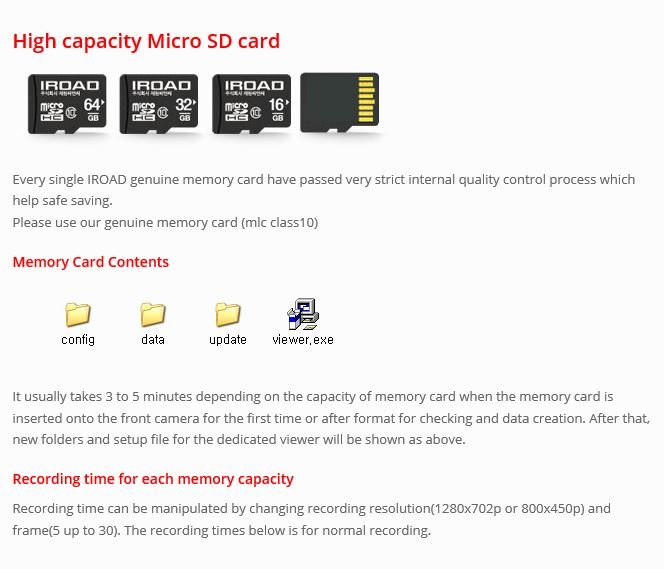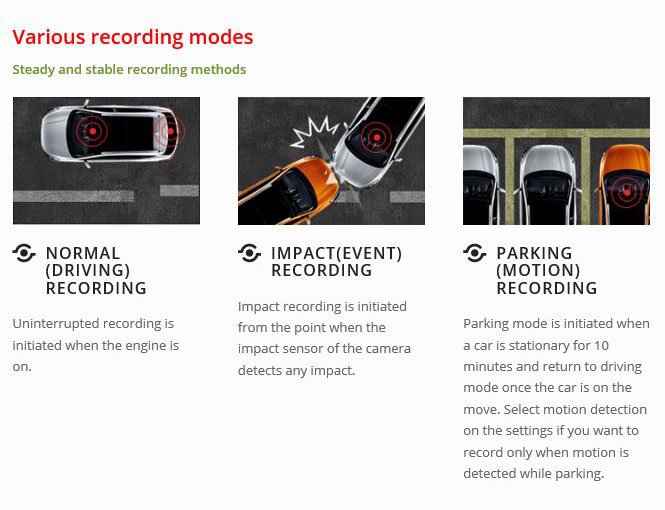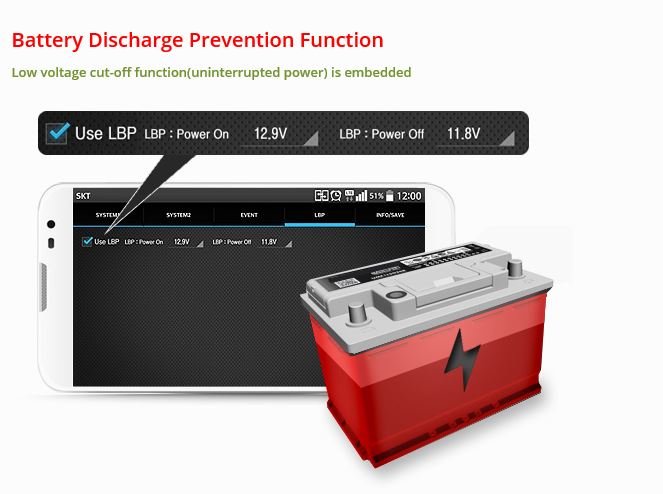 For the purpose of battery protection, IROAD V7 automatically detects and cuts off voltage when the voltage drops below certain point. O...
Read more [+]

Totally can't connect to wifi. Poor performance. Each time try to connect and it says not found. Regret, do not buy.
Support is bad, and updates seem to make the camera worse. Latest update has disabled the back camera live view, and i didnt have that issue before. Takes up alot of power from the car battery, for its limited features and poor definition on video capture. I've tested the live view, in most average car parks, the camera lens isnt even powerful enough to show the car p...
Read More »
| | |
| --- | --- |
| | Most Unreliable Front & Back Camera EVER |
I have installed this for 2 years. After 11mths, the videos could not be recorded. I went back to get it fixed after email correspondences with the company but was told that the warranty has expired after the correspondences were completed. I managed to argue for a waiver which was granted. The camera were faulty again after another year. This time, it was diagnos...
Read More »
| | |
| --- | --- |
| | Spoilt after 1 year plus of usage |
Used it for a year plus and it's not working anymore. Initially thought memory card is faulty. Bought new memory cards but still not working well. Suspect there's problem with the WIFI dongle + camera unit.
| | |
| --- | --- |
| | Merchant Ratings: |
JDM Autocare

Address
:
1 Kaki Bukit Avenue 6 #01-51 (map)
Phone
:
96303880 / 97568698