Philips GoPure 3211 Car Air Purifier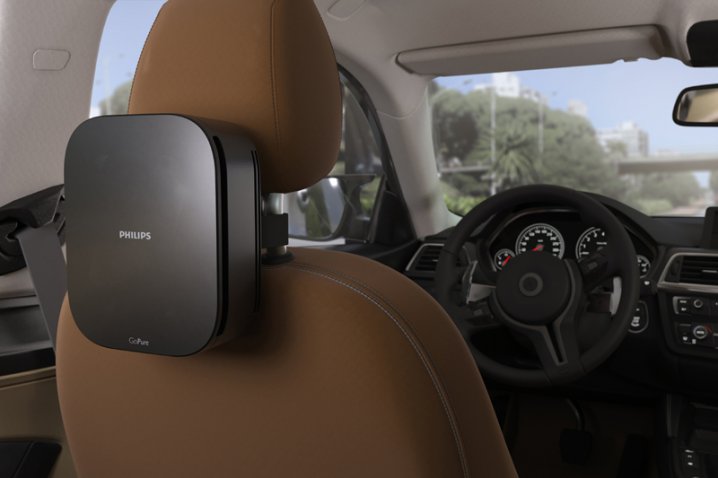 The GoPure 3211 decontaminates your car from gaseous chemicals and provides the essential filtration technology to remove PM2.5 fine particles with a Clean Air Delivery Rate (CADR) of 15 m3/hour. Enjoy your journey breathing clean air.
As essential as fresh air
Hassle-free automatic filtration

CADR for PM2.5: 15 m3/hour
CADR for TVOC 7 m3/hour

Filters harmful PM2.5 fine particles
Philips unique SelectFilter filtration technology, quickly and effectively removes particles detected in the car cabin, such as PM2.5. With a Clean Air Delivery Rate (CADR) of 15 m3/hour for PM2.5. It removes harmful particles including cigarette smoke and dust, so you breathe fresh and clean air.


Quickly remove toxic gases like exhaust fumes from your car
Philips unique SelectFilter technology includes a HESA layer. This decontaminates your car of harmful gaseous chemicals. Through a powerful absorption and oxidation process, it removes harmful gaseous substances at a Clean Air Delivery Rate of 7 m3 per hour. So in just a few minutes it cleans the air of car exhaust fumes, chemicals emitted by plastic materials and other odor emitting substances.


Device works automatically so you can focus on driving
To ensure you focus on driving, the GoPure 3211 turns on and off automatically with your car engine ignition. You can just jump in your car, knowing it will always be an oasis of fresh and clean air.


Easy to install anywhere in your vehicle
With a 2-meter 12V power cable, you can easily install the GoPure anywhere inside your vehicle. Plug the cable into the ciga...
Read more [+]
| | |
| --- | --- |
| | Merchant Ratings: |