---
BlackVue DR900X-2CH - Redefining the dashcam
4K UHD Dual-Channel Cloud Dashcam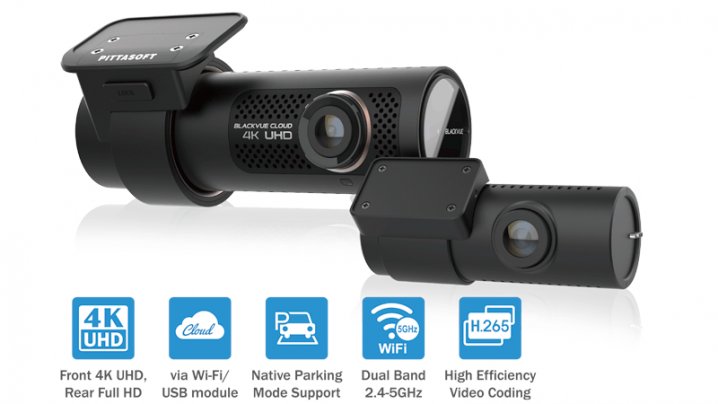 Front camera with 4K Ultra High Definition (3840 x 2160 @30FPS)
Rear camera with Full HD (1920 x1080 @30FPS)
8M Pixels front image sensor (4 times more pixels than Full HD)
162º wide view angle (front) and 139º (rear)
High Dynamic Range (HDR) Night Vision
H.265/HEVC (High Efficiency Video Coding)
Dual-band WiFi (2.4GHz/ 5.0GHz)
Cloud service compatible
Adaptive Format Free
Scheduled Reboot
Support up to 256GB microSD card
Support Parking Mode with Impact and Motion Detections, Time Lapse and Region-based Motion Detections
Support optional LTE module for Cloud Connectivity
Support Native Parking Mode
​In a Class of its own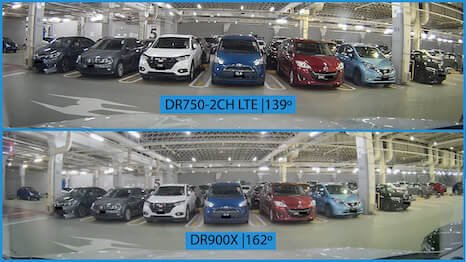 Front cam: 8 megapixels sensor / 4K Ultra High Definition (3840×2160 @30FPS) with ultra-wide 162ª view angle ​
Rear cam (available for DR900X-2CH): 2.1 megapixels STARVIS sensor / Full HD (1920×1080 @30FPS) with 139ª view angle.
Your BlackVue captures critical details while driving or in Parking Mode.
With BlackVue Cloud, you could monitor your car anytime anywhere.
Discover the 4K difference
ULTRA-CRISP VIDEOS, NOT JUST ON 4K MONITORS
4K in a dashcam is not a gimmick. It is a game-changer.
It is not about playing videos on a giant screen–although you could do that too. It's about providing video proof.
A dashcam is only as good as its ability to capture crucial details–usually license plate numbers.
The 8-megapixel 4K UHD sensor does just that by capturing 4 times as many pixels as in Full HD.
And with its fast shutter speed, details are frozen in ...
Read more [+]
| | |
| --- | --- |
| | Purchase from local authorised dealers to enjoy the product warranty against manufacturing defects for 12 months. Warranty period for battery and memory are 6 months and 3 months respectively. Terms and conditions apply. |

| | |
| --- | --- |
| | Clear images & user friendly |
Images are very clear and dashcam is very user-friendly. Dashcam functions are very easy to use. - Moorthy, Owner of Toyota Estima SKT41--P
I have been using black Vue cameras for years now. Getting the DR900X-2CH has been the best decision I made. The quality of the images are immediately visible. The best feature is that, I am now able to view the recorded videos almost immediate and don't have to wait so long for it to load anymore (the cam even had an option to allow play back immediately in sub strea...
Read More »
| | |
| --- | --- |
| | Great features packed mode |
BlackVue DR900X-2CH is packed with great features. - Eugene, Owner of BMW116i SDP30--E
Great product and ultra clear cam with seamless mobile app - Ad, Owner of Subaru XV SNA92--Y
| | |
| --- | --- |
| | Merchant Ratings: |
Nightz Concepts

Address
:
50 Serangoon North Avenue 4 #02-18 (map)
Phone
:
90035540 / 64834838