---
Product highlights:
Offers an exceptionally comfortable driving experience for both short and long distance journeys
Features variable pitch that reduces pattern noise and high-angle sipes that are fine-tuned to soften tyre impact on the road leading to less road noise
Improved tyre contact shape and reinforced sidewall help reduce vibrations
Designed and developed to be equipped with an optimised contact shape that ensures consistent contact pressure on the road to reduce shock and impact noise for better comfort
Improved at the molecular level, with Bridgestone introducing an exclusive Nano Pro-Tech™ compound for this tyre
The new compound is engineered to strengthen the bond between silica and polymer to increase the contact area, resulting in reduced heat generation and energy loss, leading to better wet performance and safety
Chamfering on the tyre prevents deformation and ensures even contact with the road for improved braking performance
Advanced Thread Pattern Design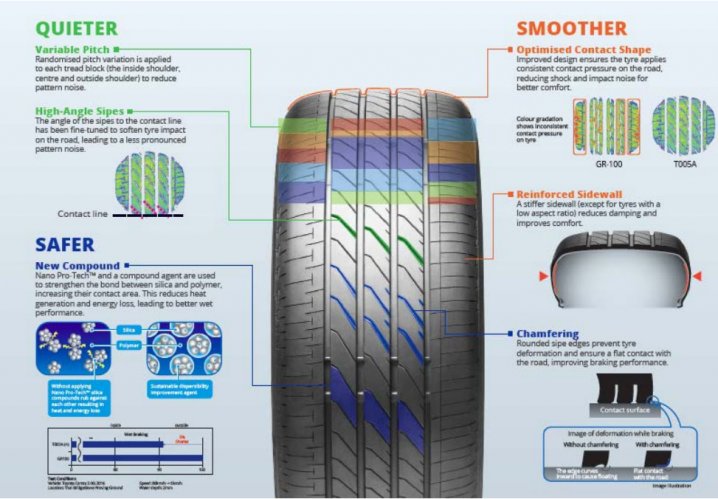 Sizes Available in Singapore
Turanza T005A is available in 36 different sizes, fitting rims from 15" to 19" and fits 35 to 65 tyre profile series.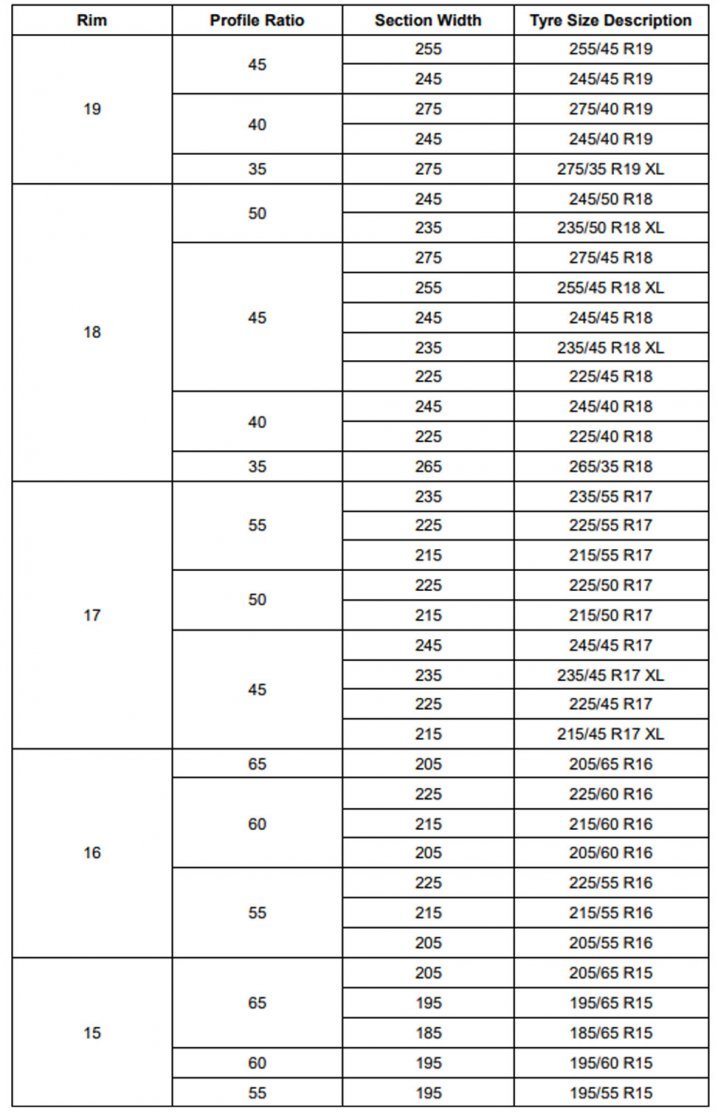 Our tyres are manufactured in many countries under the strictest quality control and every Bridgestone tyre comes with a five-year warranty against manufacturer defects from the date-of-manufacture. Bridgestone Tyres Sales Singapore Pte Ltd assures that tyres sold in Singapore are suitable for local roads and climate conditions.

At Bridgestone, we strive to provide the best service to our customers. Therefore, our authorised dealers undergo frequent trainings and adhere to recommended procedures for your tyre installation.

I'm driving with Tirana's T005 and I find this tyre very Quiet and good grips when do cornering in the rain or drier road surface. I like the external look especially I'm now fit with the size 215/45/R18, it look so nice when couples with my 2019 Mazda 3. - Woo Yoing Kee, Owner of Mazda 3 SML32--K
Good in both Dry & Wet road. Lower road noise and low vibration good conering control and shorter breaking distance even in raining day. Presently, tire reached travel distance of 10,000km still in good shape. - Eric Too, Owner of Mazda 6 SMN16--H
Grip is good with acceptable noise level. On my previous set of tyres, screeching noise could be head if I step abit harder on the pedal at traffic junction, signaling the loss of traction. For the T005, there is no such issue. - Fong Sau Yee, Owner of Volkswagen Jetta SGF33--A
| | |
| --- | --- |
| | Great choice for everyday drive |
Had the tyre since 2019. Wanted a comfort tyre and this was the obvious choice for me. the T005A is a quiet, comfortable tyre and it performs well in wet weather conditions. Side wall design looks sporty as well. Definitely a good tyre to use for everyday driving. - Marcus Goh, Owner of Mazda 3 SME87--Z
| | |
| --- | --- |
| | Merchant Ratings: |