---
Pilot Sport 5 tyre intended for sports car and high-performance sedan enthusiasts. High-performance PS5 retain the durability of its predecessor and designed to offer a unique combination of sporting performance and longevity.
MICHELIN's 5th generation sport summer road tyre
Designed for excellent longevity and long-lasting performance
Built to provide high levels of reactivity for precision steering
Maximize grip and braking on wet and dry roads
High performance meets sleek aesthetics
Enhanced spirited driving that lasts for more miles
Experience the thrill of responsive driving with the combination of high performance and maximized longevity with the MICHELIN Pilot Sport 5 tyre. Feel the optimum responsiveness of steering instructions to the road, engineered to deliver excellent reactivity and driving precision thanks to MICHELIN Dynamic Response Technology. Drive for longer without ever sacrificing performance with the MaxTouch Construction, evenly distributing forces of acceleration, braking and cornering for a longer tread life.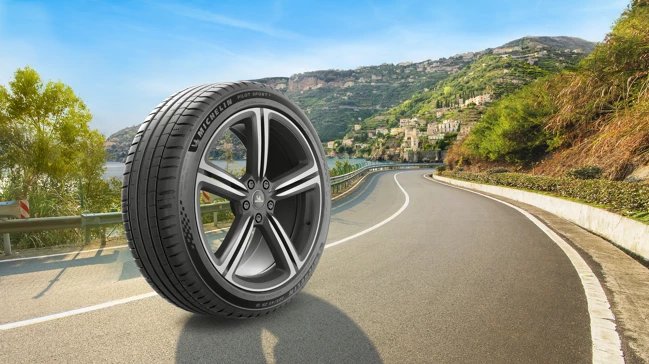 Command the road confidently with long-lasting tyre grip
Choose the MICHELIN Pilot Sport 5 tyre for maximized grip and wet and dry braking. Its Dual Sport Tread Design has an internal side with large longitudinal grooves that flush the water away for enhanced wet road traction, and an external side with rigid blocks for better grip on dry roads. Allowing you to command your drive with fun and confidence.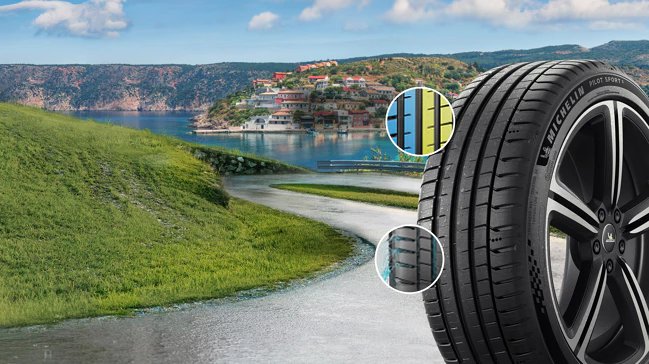 When performance meets aesthetics
Embrace style and substance with the MICHELIN Pilot Sport 5 tyre. The Premium Touch Sidewall Design ...
Read more [+]
| | |
| --- | --- |
| | MICHELIN Passenger Car and Light Truck tyres, used in normal service and in accordance with the maintenance recommendations and safety warnings of MICHELIN, are covered by a warranty against defects in design, workmanship and materials subject to the conditions set out below. The warranty shall be for the life of the original usable tread pattern or six years from the date of manufacture, whichever comes first. |

| | |
| --- | --- |
| | Overall giving a good performance |
Would recommend. Excellent so far. Rain or shine. - Justin Lim, Owner of Honda Civic SMH44--B
| | |
| --- | --- |
| | Excellent tyres on wet roads |
Excellent tyres on wet roads. Felt more in control when taking corners - Johnny Huang, Owner of BMW 116i SFU9--A
Best Tyre ever. Timed my Tyre change to wait for the stock arrive. Best decision waiting for 5 - Angeline Pang, Owner of BMW 216d Active Tourer SMR49--M
| | |
| --- | --- |
| | No moments that the tyres slipped |
Felt safe during the last few rainy days. No moments that the tyres slipped. - Tommy Lee, Owner of Honda Fit SCU36--H
| | |
| --- | --- |
| | Merchant Ratings: |