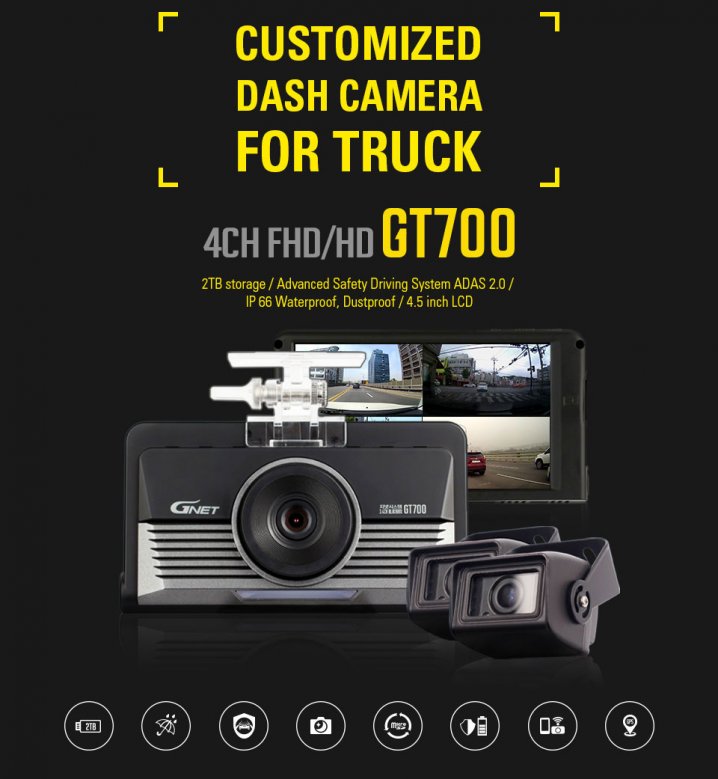 GT 700 for truck drivers
Dash camera for trucks and fleet vehicles
4-channel full HD with 4.5 inch LCD screen front, HD right and left and rear camera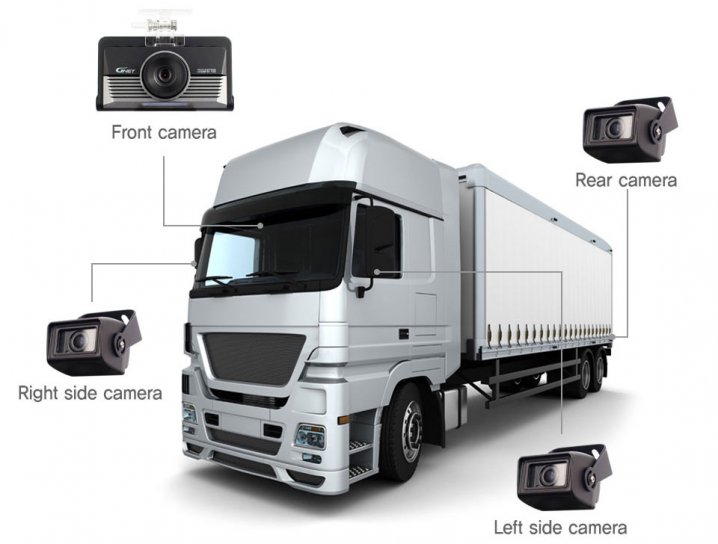 140° Wide Angle Lens

It supports the optimised angle of view of 140° with no distortion left and right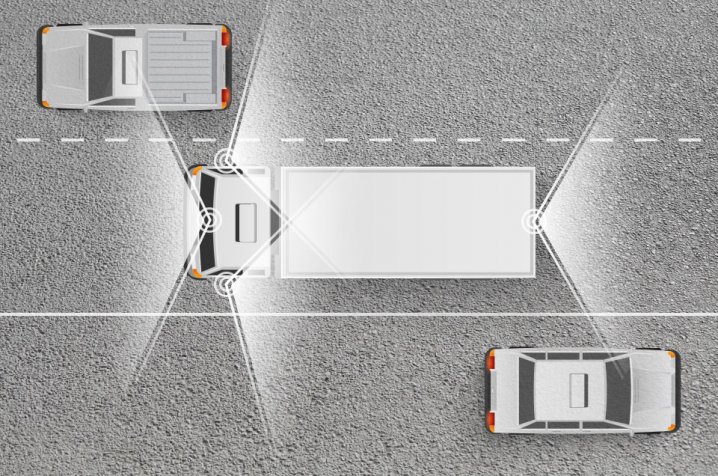 Memory

It supports the max of up to 256GB and 2TB SSD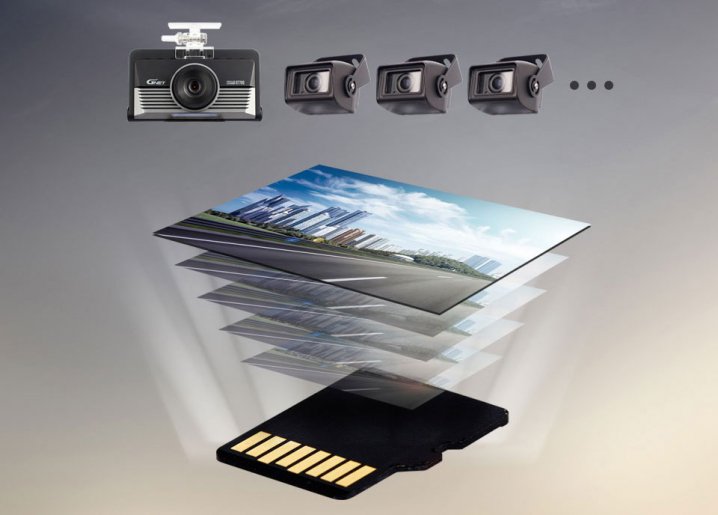 Outside Camera

Infrared Camera (IR) Waterprood (IP66) Tempered Glass & Metal Housing Case
It provides a clear picture image quality even in night and durable metal housing case has no problem in rain or snow.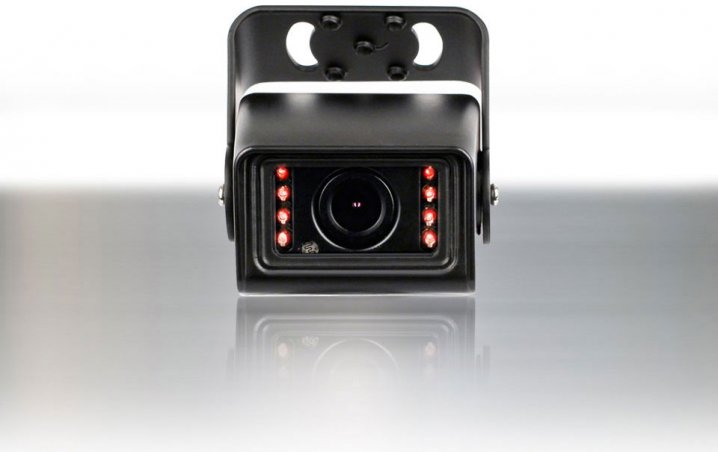 Infraded Outside Camera At Night
Infrared IR camera can record bright and clear images even at night





Waterproof and Dustproof IP66
It can be used without problems even in rainy, heavy snow and during car washing.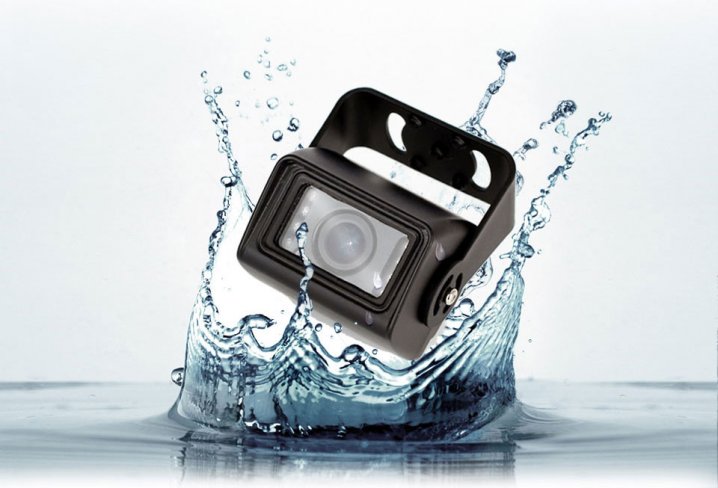 ADAS

Advanced Driver Assistance System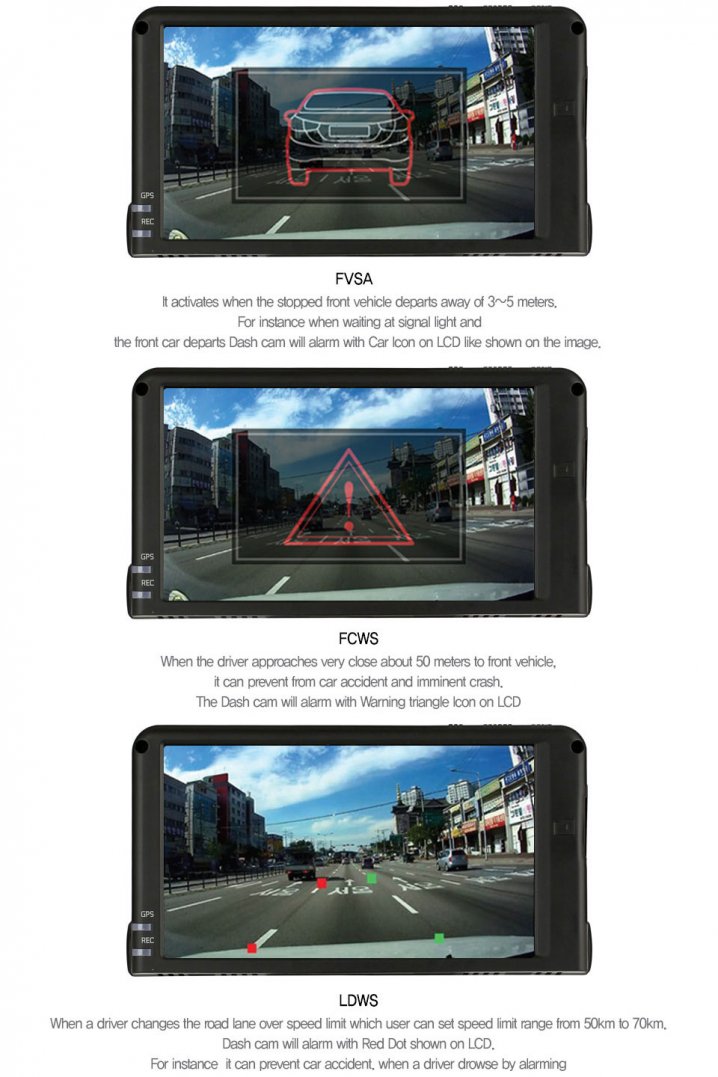 Night vision


Supports brighter image recording in dark areas and during night parking

High Temperature





Operates on high temperature especially in the summer season

Format Free Memory Card





Memory Card Self Format
Conveniently use without periodic formatting

4.5" Touch LCD Screen





Due to it's LCD screen, you may watching live footage, how it is recording and change of settings.

LCD GUI for User Convenience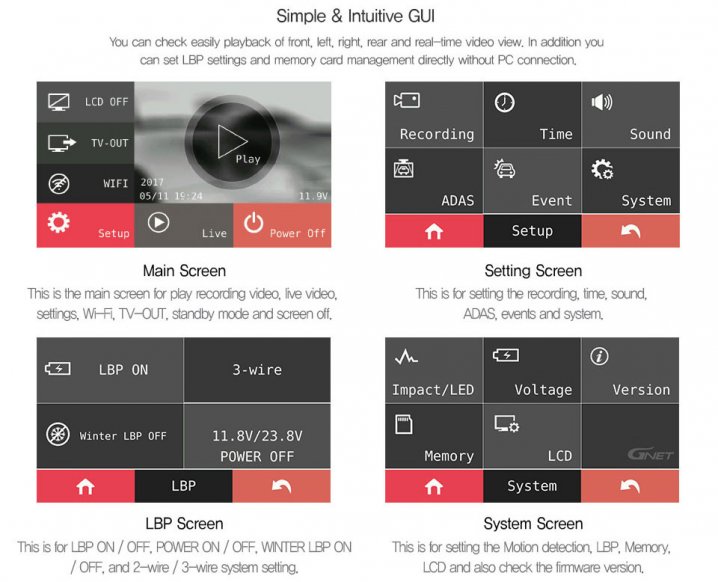 Real Time View

Up to 4 channels realine time image view
Front, left, right and rear iamges are displated in 4 split screen
You can check multi channel video in real time and enlarge each image by touching the desired image.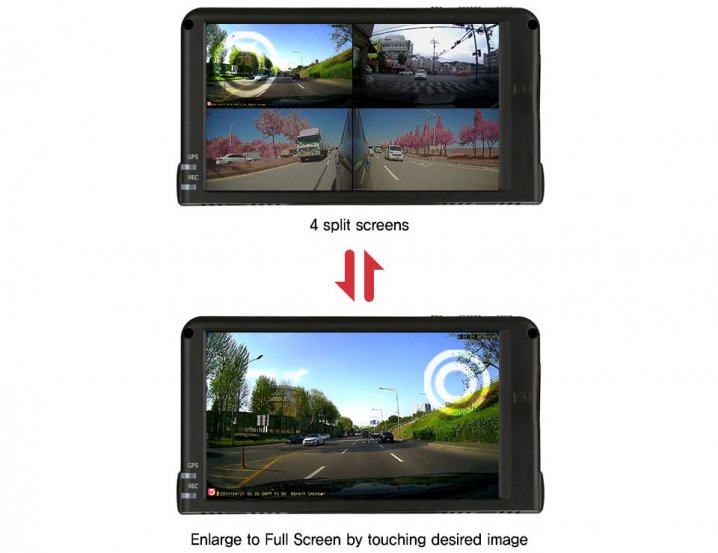 Auto Memory Card Recovery



Memory card auto recovery preserves and keeps the data even though power shuts down due to sudden car crash.

LBP (Low Battry Protector)




User can easily set LBP function Via the GNet PC Viewer and the GNet...
Read more [+]
| | |
| --- | --- |
| | Merchant Ratings: |