---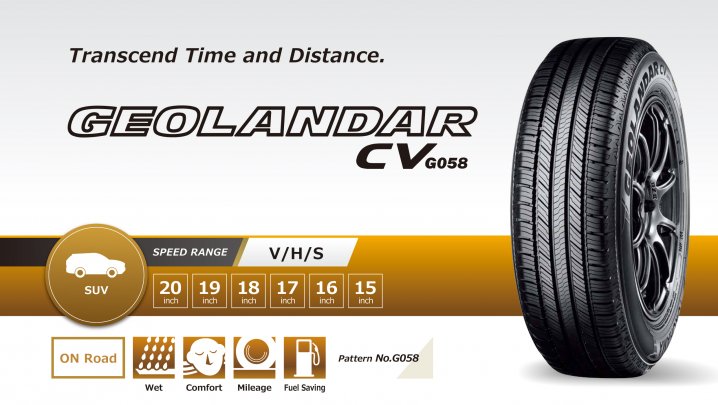 The
GEOLANDAR CV G058
is a true all-season tyre engineered to deliver complete confidence to drivers of crossovers and midsize SUVs. With its enhanced wet grip, long-lasting treadlife, and quiet, comfortable ride you might just decide to take the long way home.
Tread Pattern Technology
All-New Symmetric pattern contributes to below performance.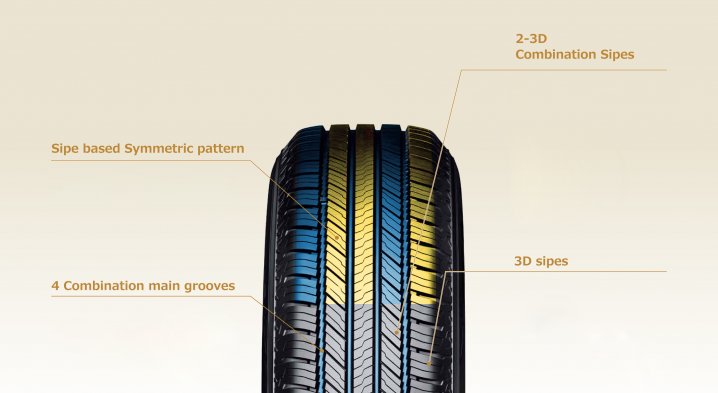 Sipe Based Symmetric Pattern
Sipe based symmetric pattern increase traction and reduce uneven wear.
4 Combination Main Grooves
Combination main groove effects
Center: Hydroplaning and wet traction
Shoulder: Hydroplaning and wet traction
Benefit:
Better traction and noise
Traction at slippery surface
2-3D Combination Sipes
2D, 3D Combination Sipes are good for traction and Mileage.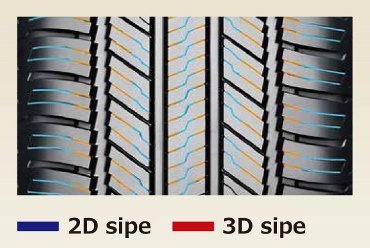 3D Sipes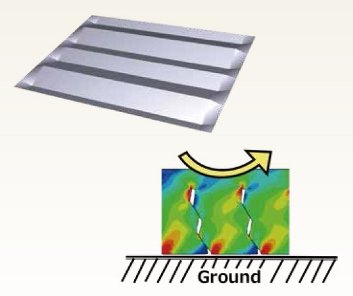 Benefit:
Better wet traction
Better mileage
Profile and Contact Shape
Wide and flat contact shape- Even wear Better Mileage.
Adopts Round Profile for each rib blocks- Better traction.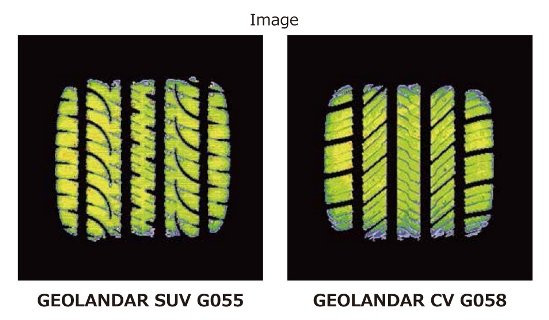 Benefit:

Even Wear
Better Traction
Each Rib Blocks have Round Profile (Shoulder and 2nd rib)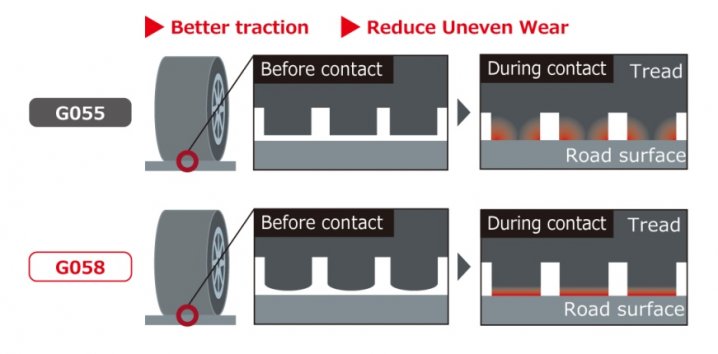 5 Pitch Variation
5 Pitch Variation block contributes to lower noise.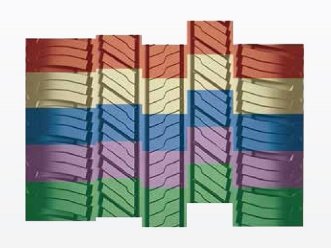 Benefit:
New Compound Technology

Micro Silica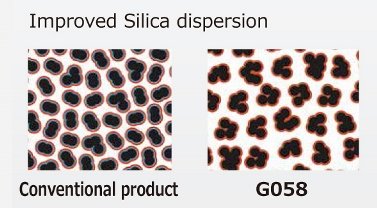 Benefit:
Wet Performance
Low Rolling Resistance
Size & Specs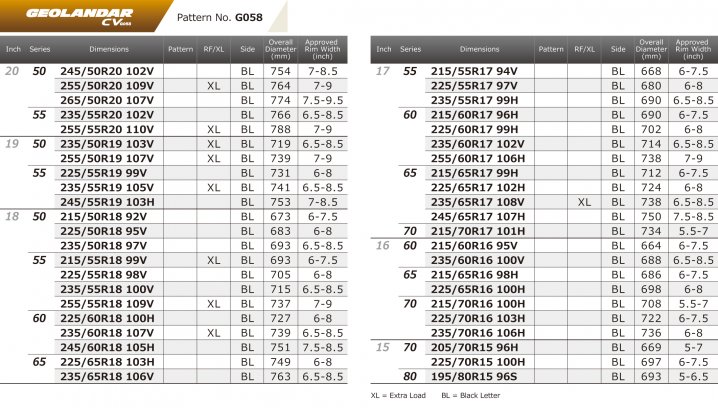 | | |
| --- | --- |
| | Most comfortable and durable tyre ! Best... |
My last geolandar covered 53,000 km and it was very quiet and comfortable. Hence, I put my trust on this newer model and immediately I can feel the difference in comfort even going over the hump . This new model is even better than the last one ! Treadwear of 740 is one of the highest spec in the market. So far this is the best Tyre I had After having Bridgestone tu...
Read More »
Great traction(wet/dry) and ride. The biggest plus was the low tire noise. Very quiet and car seemed to float down the highway! - Teo Wang, Owner of Nissan Qashqai SLV98--R
| | |
| --- | --- |
| | Ride, handling and quietness of the tire... |
The ride, handling and quietness of the tire are all what I would expect out of a premium touring tire, but the wet handling is exceptional. - Kelly, Owner of Toyota Land Cruiser SME49--G
| | |
| --- | --- |
| | No more swaying or pitch on curves |
No more swaying or pitch on curves. Quiet too. There are many tire choices out there and I think I made a great decision in selecting these Yokohama tires. - Sarah, Owner of Mitsubishi Outlander SBA99--P
| | |
| --- | --- |
| | Merchant Ratings: |
Teh Guan Trading

Address
:
22 Woodlands Link #01-17/18 Woodlands East Industrial Estate (map)
Phone
:
67557727