---
The Eagle F1 SuperSport draws on Goodyear's racing experience to provide superior grip and handling performance. The tread pattern and the tire shoulder is designed to provide responsive directional change with effective control when engaging corners. A super-stiff sidewall design improves handling performance without compromising ride comfort. The Eagle F1 SuperSport is designed for dry road conditions but with innovative compounds and advanced Goodyear technologies with tread design optimization, the Eagle F1 SuperSports is able to deliver exceptional wet braking and wet handling performance.

Features & Highlights: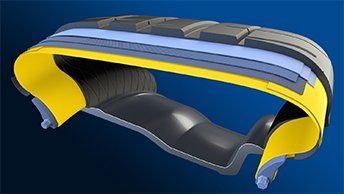 High force construction technology
With super-stiff sidewall design for improved handling and driving stability.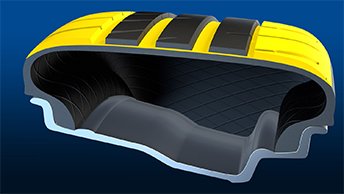 Dual Plus technology
Specialised power zones designed to deliver excellent performance for wet and dry roads with innovative U-shaped compounds.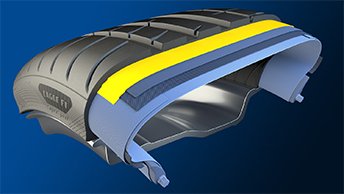 Powerline cover
With tread deformation protector to achieve excellent footprint preservation for high-speed stability.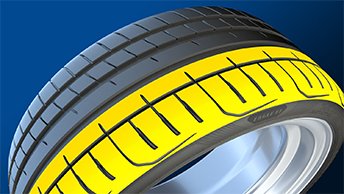 Power shoulder technology
Designed with a massive closed outside pattern for more agile dry performance and cornering.






Available Sizes:

225/40Z/R18
225/45Z/R18
235/40Z/R18
245/35Z/R18
245/40Z/R18
245/45Z/R18
255/35Z/R18
225/35Z/R19
245/35Z/R19
255/35Z/R19
255/40Z/R19
275/35Z/R19
255/35Z/R20
| | |
| --- | --- |
| | Goodyear Singapore Pte Ltd provides a limited warranty for the usable tread life of the tire (not less than 1.6mm) or 6 years from the date of purchase, whichever expires earlier, for all Goodyear branded passenger tyres and light truck tyres purchased from its authorised retailers. |

On a Skoda Octavia RS tuned with close to 280bhp(conversatively). The original stock tyre (bridgestone S001) just couldn't cut it when it comes to my spirited driving style. I experience lots of understeering and slippages and the tyres could not keep up with the torque resulting to spins and hops. Not to mention the noise droning in at mid life. Moving on to the F...
Read More »
Give me the right feel when driving on the expressway. The grip and the comfort are good. Not noisy at all. But I have no idea how long these will last as the noise level will pick up when the tread starts to wear. The price is not low. But is one of the best for a really good performance tyre. You get what you pay for. - Jeremy, Owner of Honda Civic SMW20--Y
Was considering this tyre vs A5. Price wise definitely A5 is very attractive and I assume most people will just opt for A5. For me, I have done some reading online between these 2 tyres. Basically is one Cat A and another one is Cat B. Surely Cat B is better right? Nego for a better deal and proceed to go with supersport. To cut the story short, no regrets about this ...
Read More »
The grip and holding on the wet road are very impressive, even when turning corners. Comfort aspect, definitely not a quiet tyre, but at least you will not get a very bumpy ride. - Jasper, Owner of Mercedes Benz GLA 180 SLD88--T
| | |
| --- | --- |
| | Merchant Ratings: |