This Beauty Comes From "ORIGAMI"
Forged. Smoothness like a sculpture and a captivating three-dimensional design are suitable to call the new result of RAYS original prominent design mold forging method. VMF is developed superior wheels for comfort and noise from road same as tires. Recent time, the strange word "NVH" flies around vehicle manufacture. It means initial letter of "noise", "vibration", and "harshness". Noise means noises caused by tires and wind. Vibration means vibrations caused by engine, drive system, and suspension. Harshness means wrenches and creak caused by roughness of road. VMF is capable of being decreased NVH with forged wheels technology.
Method:Forged 1pc. Wheel
RAYS original test:JWL+R Spec 2
Color:
- SPORT LINE:Matte Gunblack/Rim Edge DC(MK)
- HI LINE:Diamond Cut/Side Dark Gunmetal(DX)
- EXCLUSIVE LINE:REFAB/Side Brightening Metal Dark/MC(RX) (Order Color)
Included:ET1 Air Valve (BK), VMF Center Cap

The meaning of 'ORIZURU'
Since ancient times "ORIGAMI" has been used as proof of value and quality as guarantee for swords and artwork. Hence, the use of "ORIGAMI" has been used as a certification. This origami is expressed as a sign of RAYS "delicate craftsmanship" and "skillfully assembled" wheels through the "ORIZURU" (paper crane). This beauty comes with ORIGAMI. Design and value with reliable quality.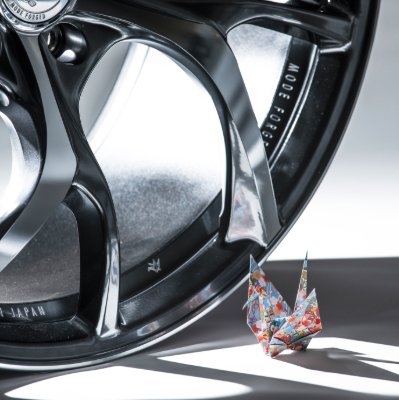 MODE : pursue the beauty of a forged wheel.
Forged wheel always sought its performance and its beauty of function. VMF proposes good design, grace and flexibility of a new existence of our forged wheel "MODE Forged" with "idea", "...
Read more [+]
Distributor
:
Stamford Tyres
Address
:
19 Lok Yang Way (map)
Office No.
:
62623355
Opening Hours
:
9am - 7pm (Mon - Sat) 10.30am - 3.30pm (Sun & PHs)
Outlet
:
14 more outlets

Merchant Ratings: