The Yokohama BluEarth AE50 is a Premium Touring Summer tyre designed to be fitted to Passenger Cars.
Fuel-efficient tyres with higher safety performance
- Stop in front of two cars (vs. EP400)
Multiple performance
- Stable maneuverability for heavy passenger cars
- Fuel Saving, Wet GRIP and Long, mileage are improved to the best balance
Provide friendliness for environment and human/society
- Reduce Pass by noise (external noise)
Suitable for drivers having heavy passenger cars, pursuing safety and total balance.
Features

Customised nano BLEND compound
- Increase orange oil and adopt double silica. To derive the performance of various polymers and compounding agents to find the best balance of fuel saving, wet grip and long mileage.
Powerful Asymmetric, New Silent Design
- Adopt tread pattern and construction suitable for heavy passenger cars and reduce the weight simultaneously.
- New Silent Design keeping silence after wearing.
Aerodynamics
- Not only to reduce rolling resistance of tyre itself, but also we aim to reduce the fuel consumption of tyre on the car.
Adopt dimple side design and profile to reduce air resistance.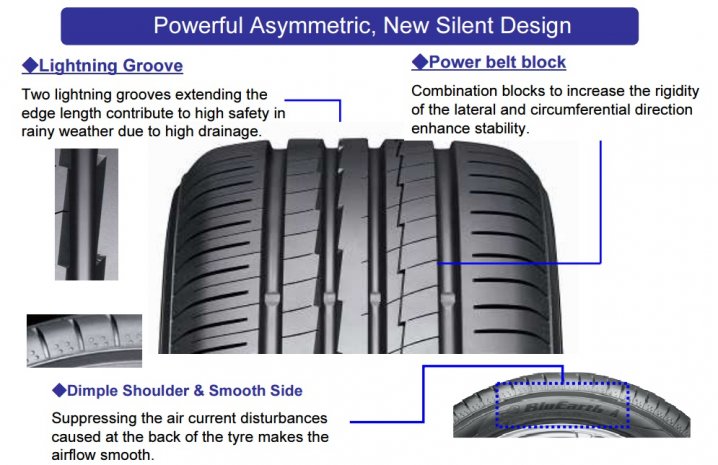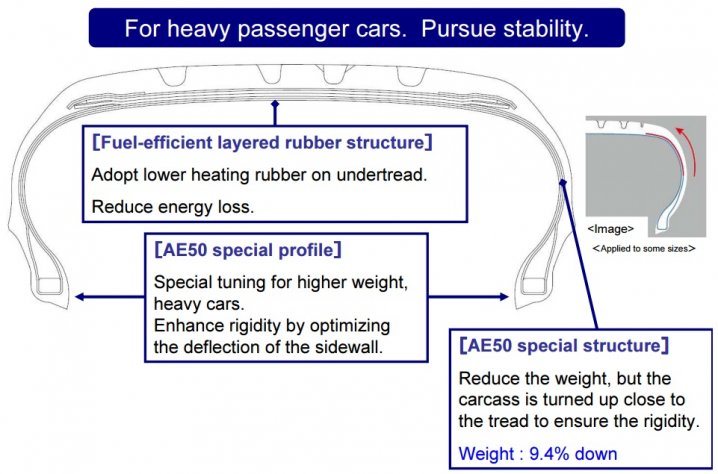 | | |
| --- | --- |
| Enjoy the smooth & quite ride | |

I often travel to Malaysia and at times in a last minutes decision . As such, I require a set of reliable tyres for my MPV. The road holding & handling is upmost important to me as driving in MY, one would expe...

Read More »

Got a small 14 inch set and have used this tyres close to 40k mileage. I don't really drive my car very hard and I don't aspire to win every race at the stop lights. But this tyres has performed very well for t...

Read More »

I have driven about 20k km on my Toyota Vios, and have really enjoyed the better FC since changing. Older Vios aren't really known for good FC but at least you can get much closer to manufacturer specs. The tre...

Read More »

I have driven about 10000km with these 225/45/R17 tires (made in Jap). Bought for about $130 for a tire.

Read More »
| | |
| --- | --- |
| | Merchant Ratings: |
Teh Guan Trading

Address
:
22 Woodlands Link #01-17/18 Woodlands East Industrial Estate (map)
Phone
:
67557727